Client: Star Scaffolding
Service: Digital
Social Media video is a great way to showcase any business. Online presence is hugely important in the modern age.
West Bromwich-based Star Scaffolding has built its fantastic reputation on the principles of great quality and reliable service. So, when they approached TPSquared to work with them to raise their profile and build their brand, we were delighted to get involved.
The priority was to raise their online profile and presence. Their social media channel of choice is LinkedIn, which is ideal for them. We create consistent social media content and post regularly on their LinkedIn company page. As a result, this means that they can showcase their principles, values and current projects. As part of that process, we also ensure that the supporting copy and use of hashtags get them the exposure they need for new business.
It is vital to increase engagement and reach a wider audience. Consequently, out client tasked us with our latest project, which was to create a short, punchy social media video of two of their sites. We used a drone for on-site filming and then edited the raw footage to create a 30 second, fast-moving video to showcase their current projects. Additionally, we also composed and recorded the music for the video – a stomping, metal banging vibe. Music always helps to enforce the imagery and movement of a video. When they work in tandem, it brings the video to life.
star-scaffolding.co.uk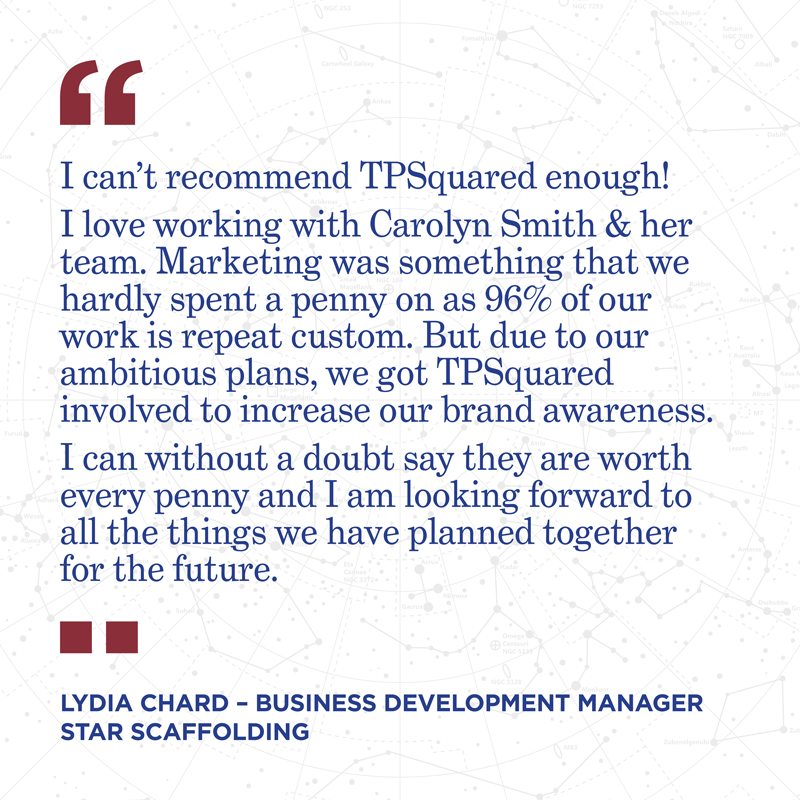 Previous
Next