Client: Star Scaffolding
Service: Brand Identity, Design, Digital, Print
In the modern world, Social Media presence is a key attribute to any business.
West Bromwich-based Star Scaffolding built their reputation on the principles of great quality and reliable service. So, when they approached TPSquared to work with them to raise their profile and build their brand, we were delighted to get involved.
The priority was to raise their online profile and social media presence. We reviewed their existing marketing materials and assets and, as a result, we created a moodboard. This helped to refine their brand and provide brand guideline consistency.
We developed templates to be used in their social media channel of choice, LinkedIn, which is ideal for them. Additionally, we create consistent social media content and post it regularly on their LinkedIn company page. As a result, this showcases their principles, values and current projects. On top of this, we also ensure that the supporting copy and use of hashtags will get them the exposure they need for new business. Posting regularly helps any business to ensure that their social media is working as hard for them as possible.
TPSquared have now worked on a variety of design projects for Star Scaffolding. These have included pull-up banners to display in their office, work instructions and handover books for their staff to use on-site. Alongside these, we have developed their business stationery, as well as some bespoke business cards.
star-scaffolding.co.uk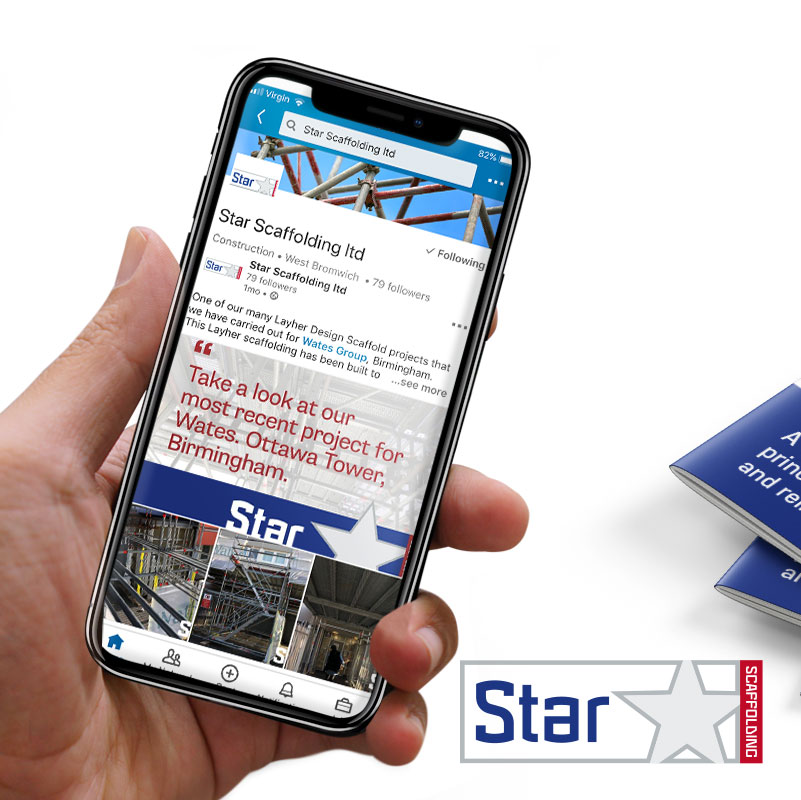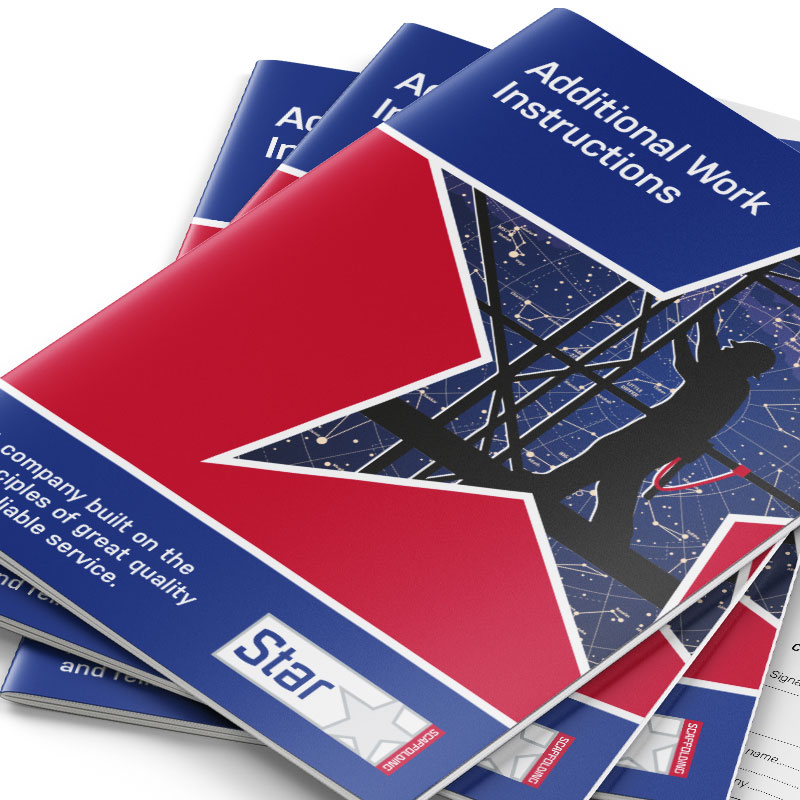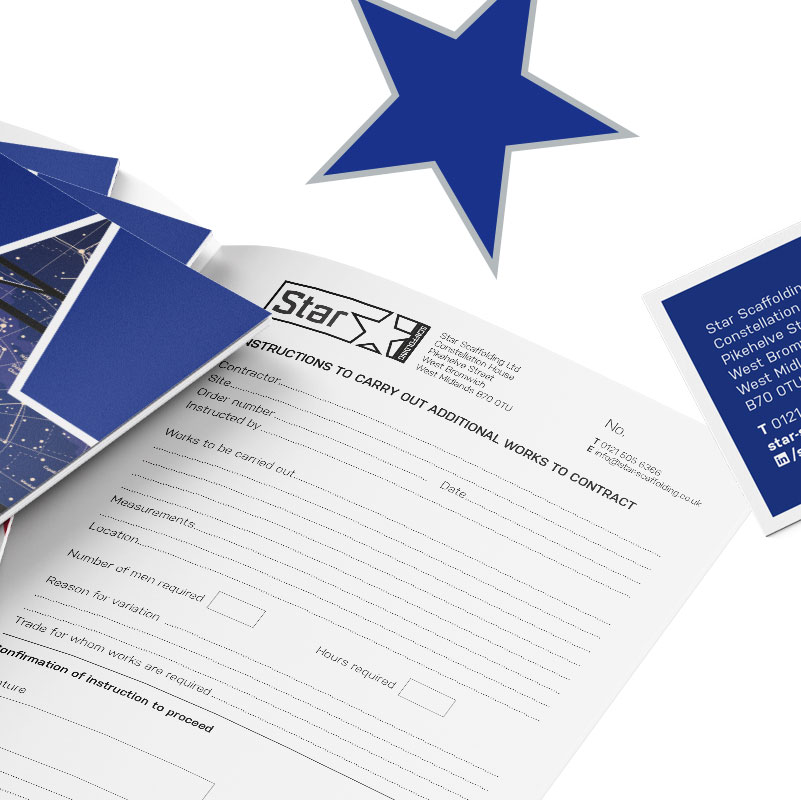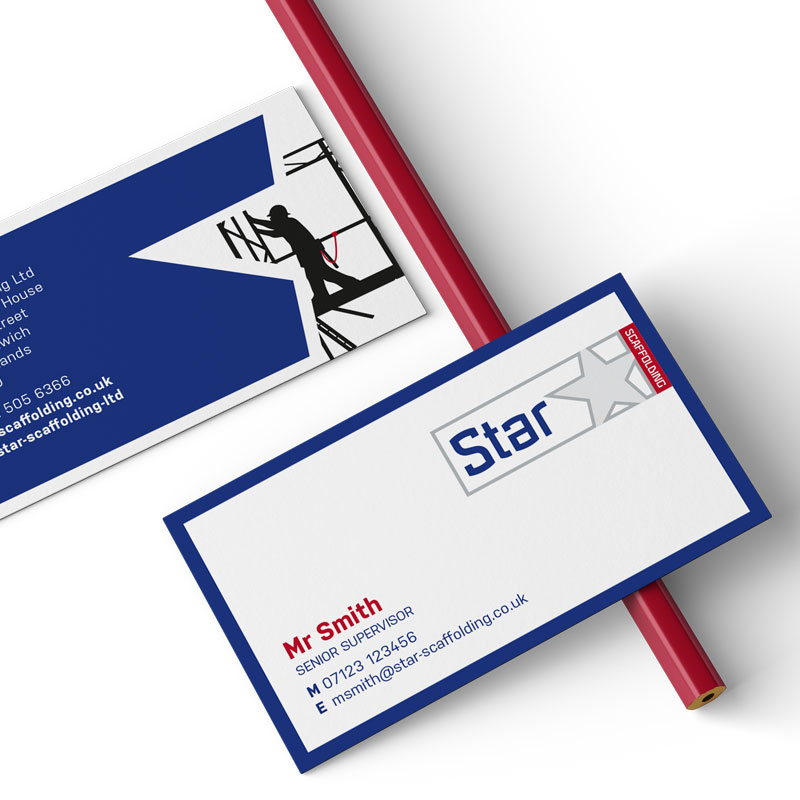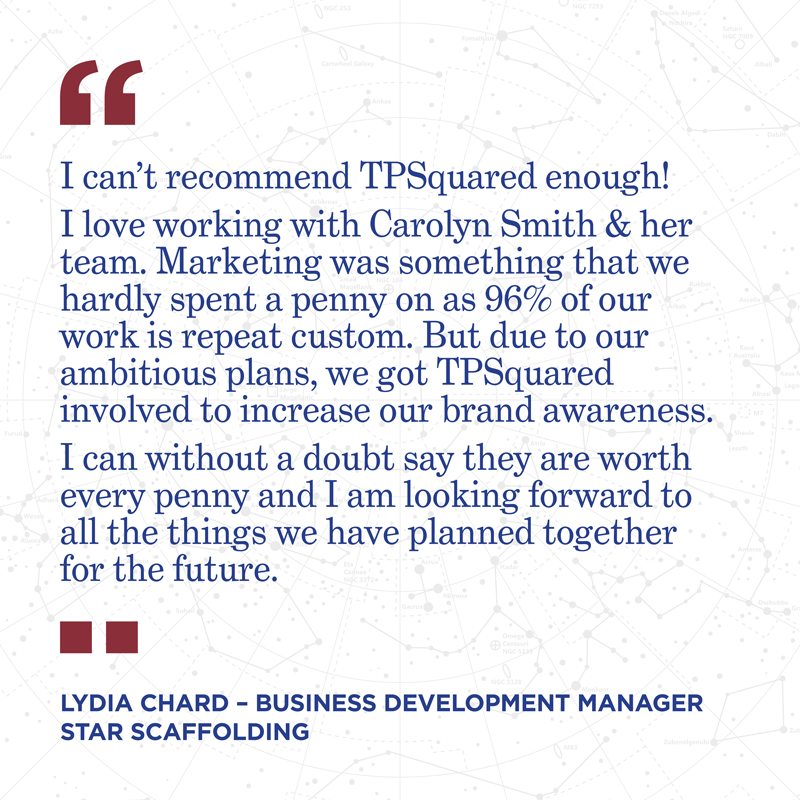 Previous
Next