Client: IQVIA design
Service: Design, Print
Design and brand plays an important role in any business. Because of this, IQVIA tasked TPSquared to design a fresh new pack for multinational company.
IQVIA, formerly IMS Health, serves the combined industries of health information technology and clinical. So they are committed to bringing UK Healthcare forward.
The company had recently gone through a merger into one united company. Our client, IQVIA, wanted to create an internal communications pack. The intention was to help UK employees understand their local portfolio much better, here in the UK.
The pack is primarily intended as an internal communications piece. So, the client specifically requested TPSquared to design the pack with an external audience in mind. Consequently, this meant that it could also be shared with clients. The main focus of the project was to communicate their core vision.
We used infographics and illustrations throughout the text to keep the material engaging. This means the reader can quickly and clearly digest the key points that are important to them.
We designed and printed a whole range of materials for the internal communications pack. These consisted of a folder, to house various case studies, and a series of tabbed function cards. All beautifully printed on quality silk, all the literature came together perfectly to present a crisp and clean communications pack.
iqvia.com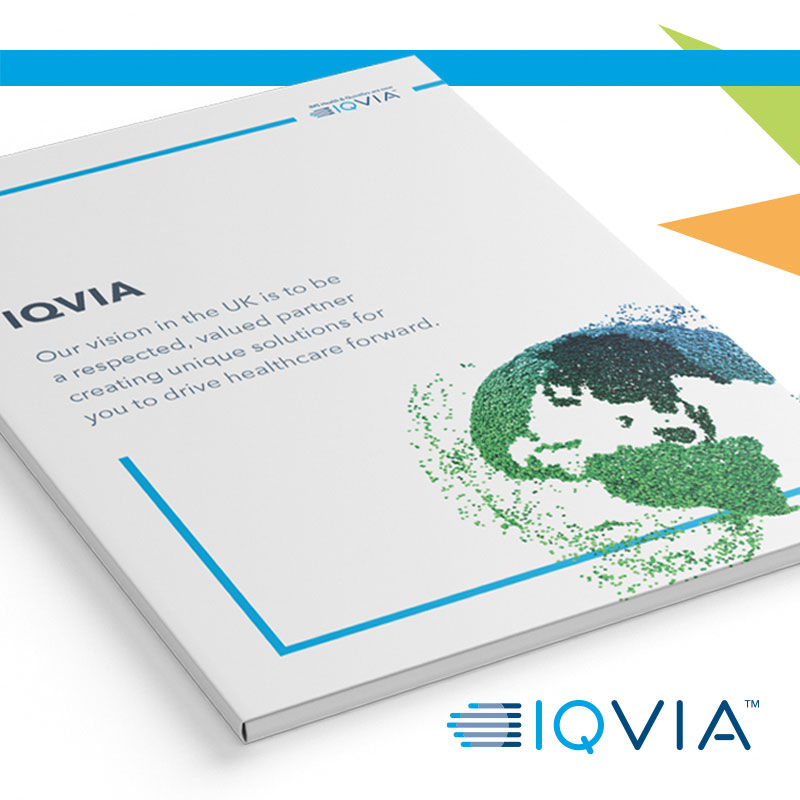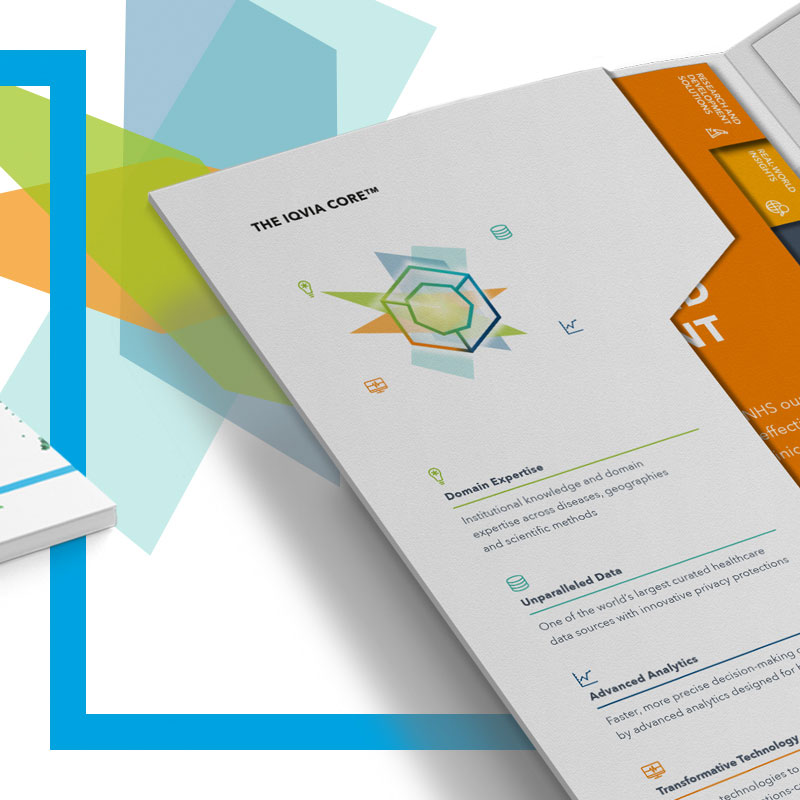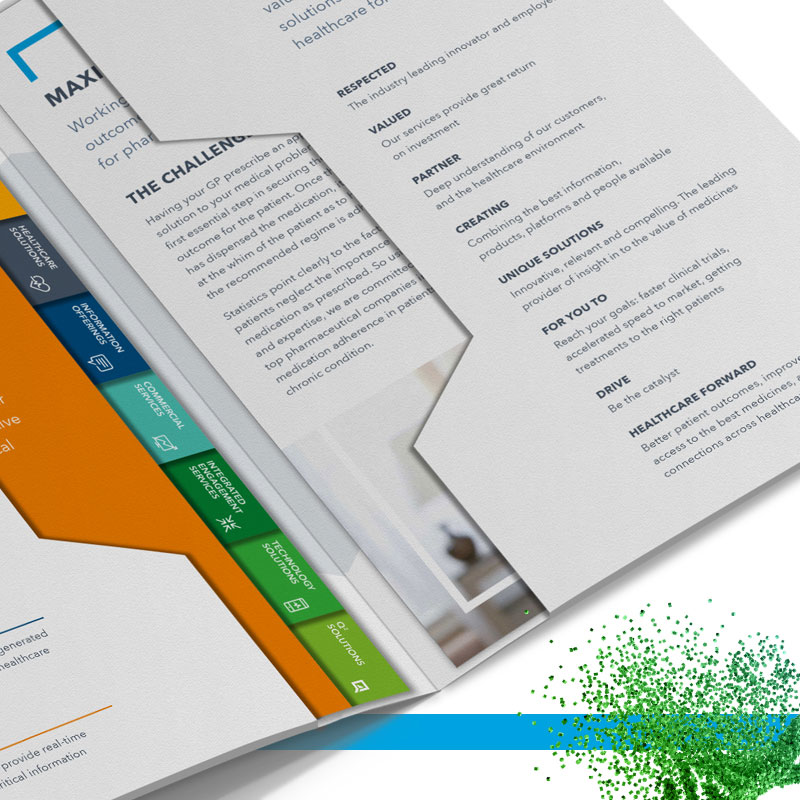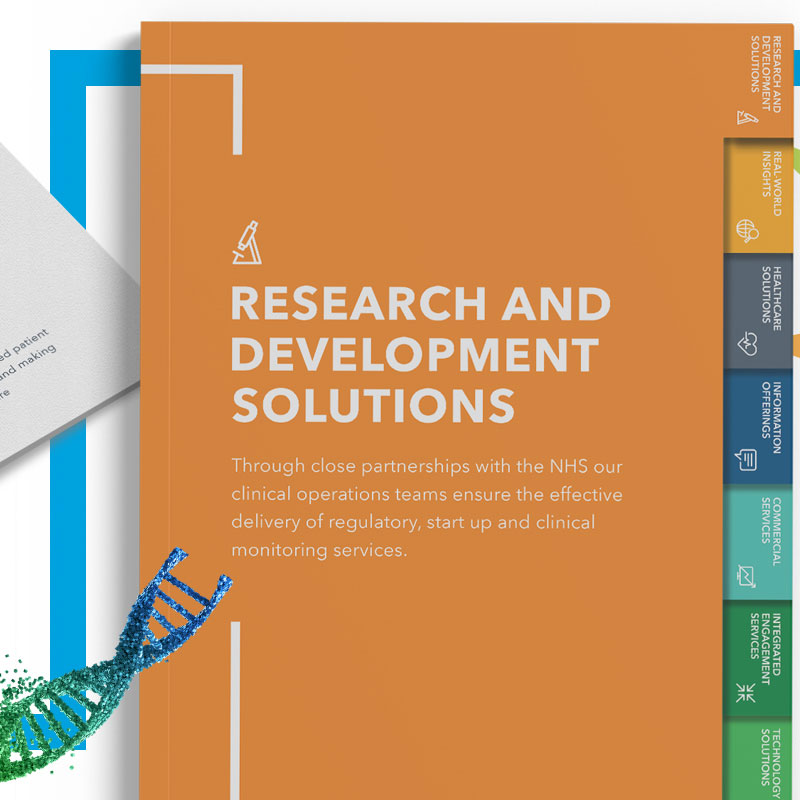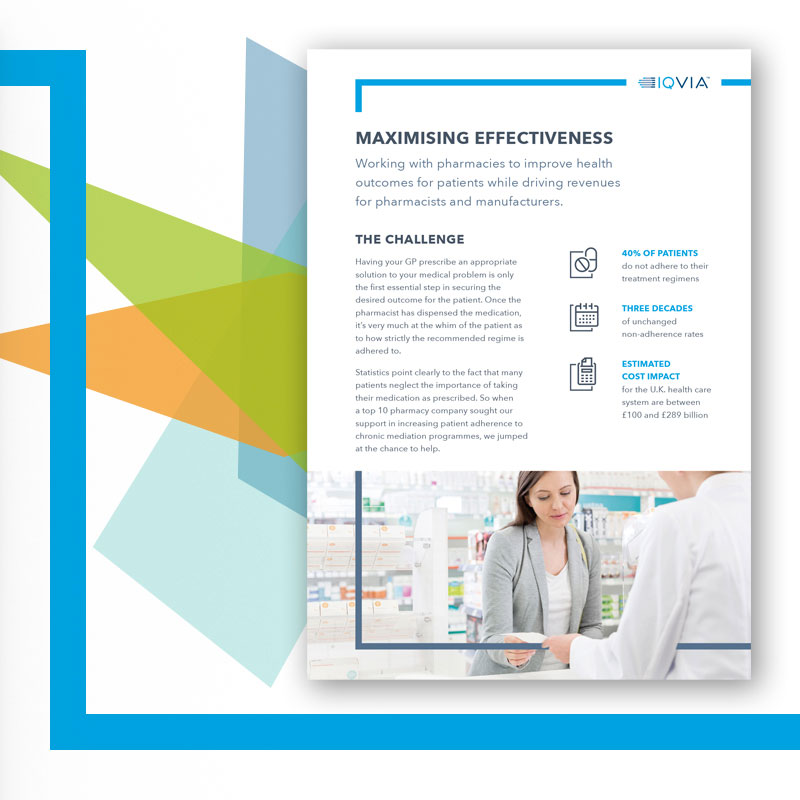 Previous
Next