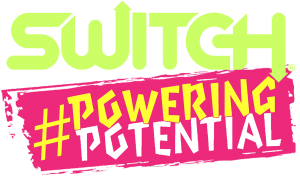 Client: Switch Midlands
Service: Brand Identity, Design
Switch Midlands had a vision, but needed creative consultancy to bring it to life.
Established in 2007, Switch Midlands provide high quality support to schools to improve the personal development, behaviour and wellbeing of children and young people. They are one of the leading providers of support for schools within the Midlands and develop and deliver social and emotional well-being programmes.
Creative Consultancy
Switch Midlands latest programme, 'The Switch Squad', is a series of positive and engaging workshops developed for primary school children. The programme covers key aspects of the Social and Emotional Learning curriculum including:
Self Awareness
Self Management
Social Awareness
Relationship Skills
Responsible Decision Making
Switch Midlands approached TPSquared to help bring the The Switch Squad to life. We met with the team at Switch to get a thorough understanding of their requirements. Following this meeting, we provided creative consultancy to progress The Switch Squad identity and characters.
Tim Wakefield, Founder and CEO of Switch Midlands said: "The Switch Squad had been an idea we'd discussed a number of times, but we could never quite imagine how to make it a reality. Once we met TPSquared to discuss their concepts, we were so excited to see them bring the characters to life."
Concept Development
TPSquared worked closely with Switch to develop a set of five characters, based on the five PSHE social and emotional learning concepts. It was important that the characters were likeable and engaging. We carefully paired each character with a learning concept and gave each character human traits, expressions and emotions to make them relatable. We then put these concepts to a focus group, where they were very well received. The characters instantly engaged the pupils and it opened discussion points where pupils were able to relate to each character.
Tim said "TPSquared took our brief and really delivered exactly what we'd hope for. We cannot wait to build on the potential of The Switch Squad and work with TPSquared again in the future… Thank you!"
This project was a real joy to work on and we look forward to seeing the success and impact of The Switch Squad within schools.
www.theswitchproject.com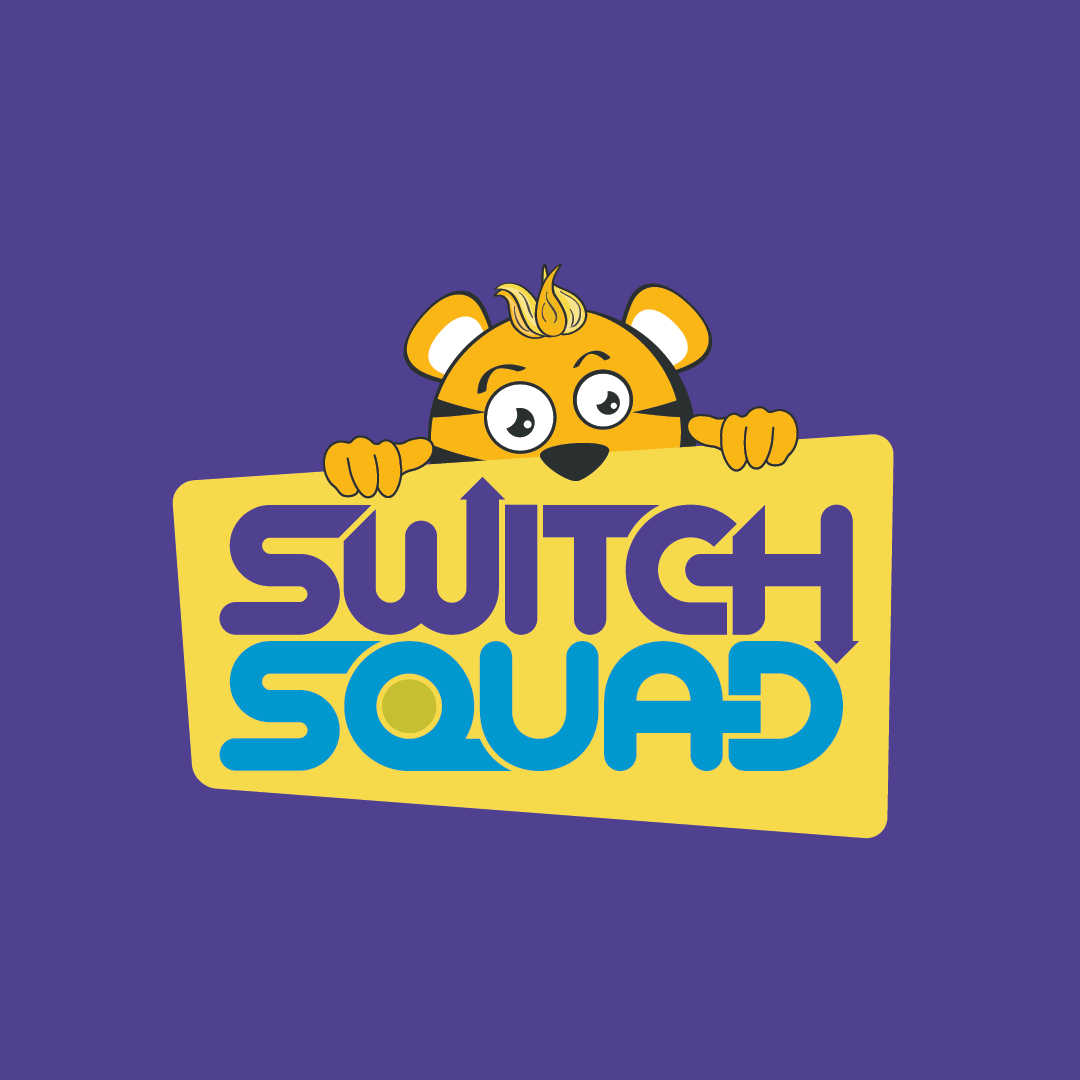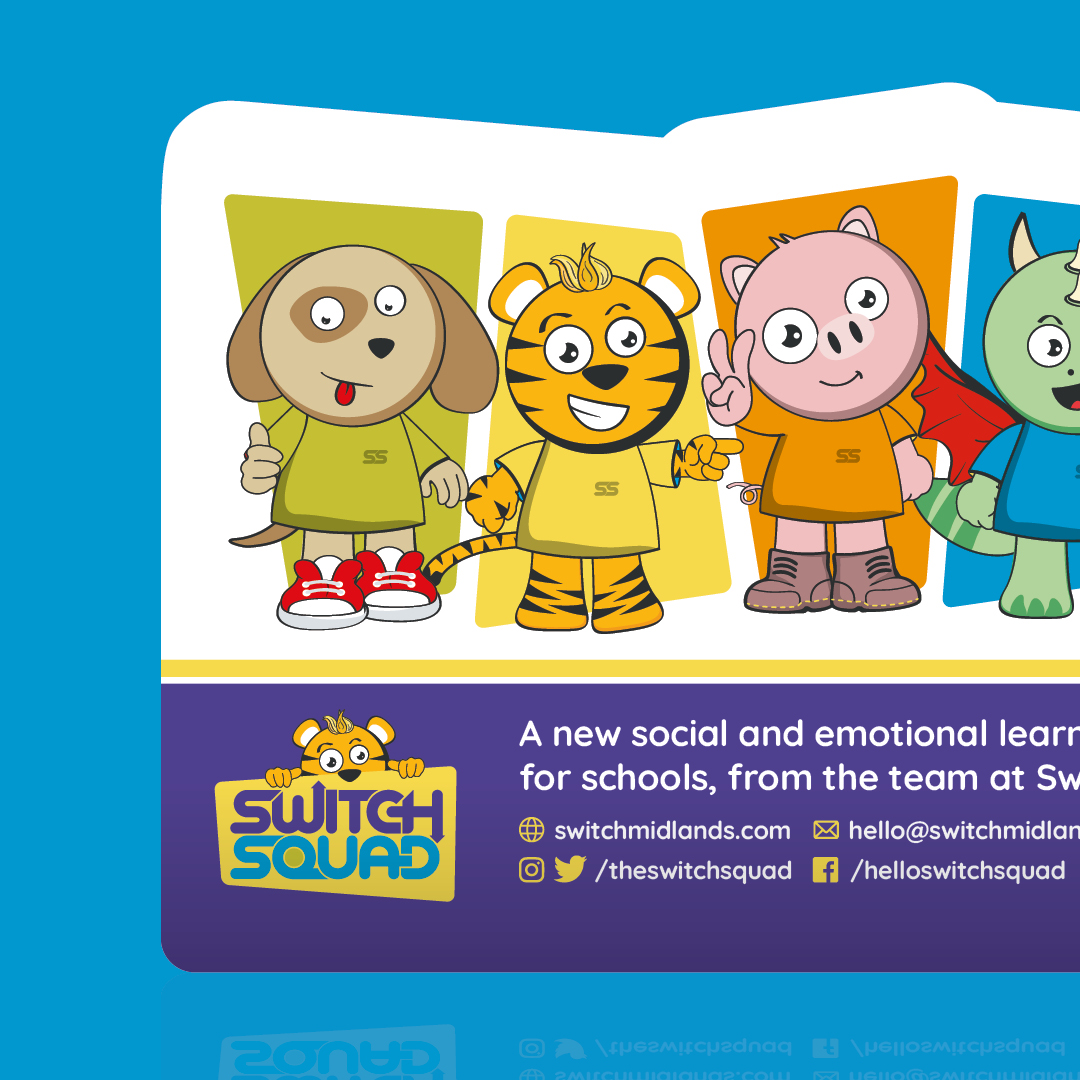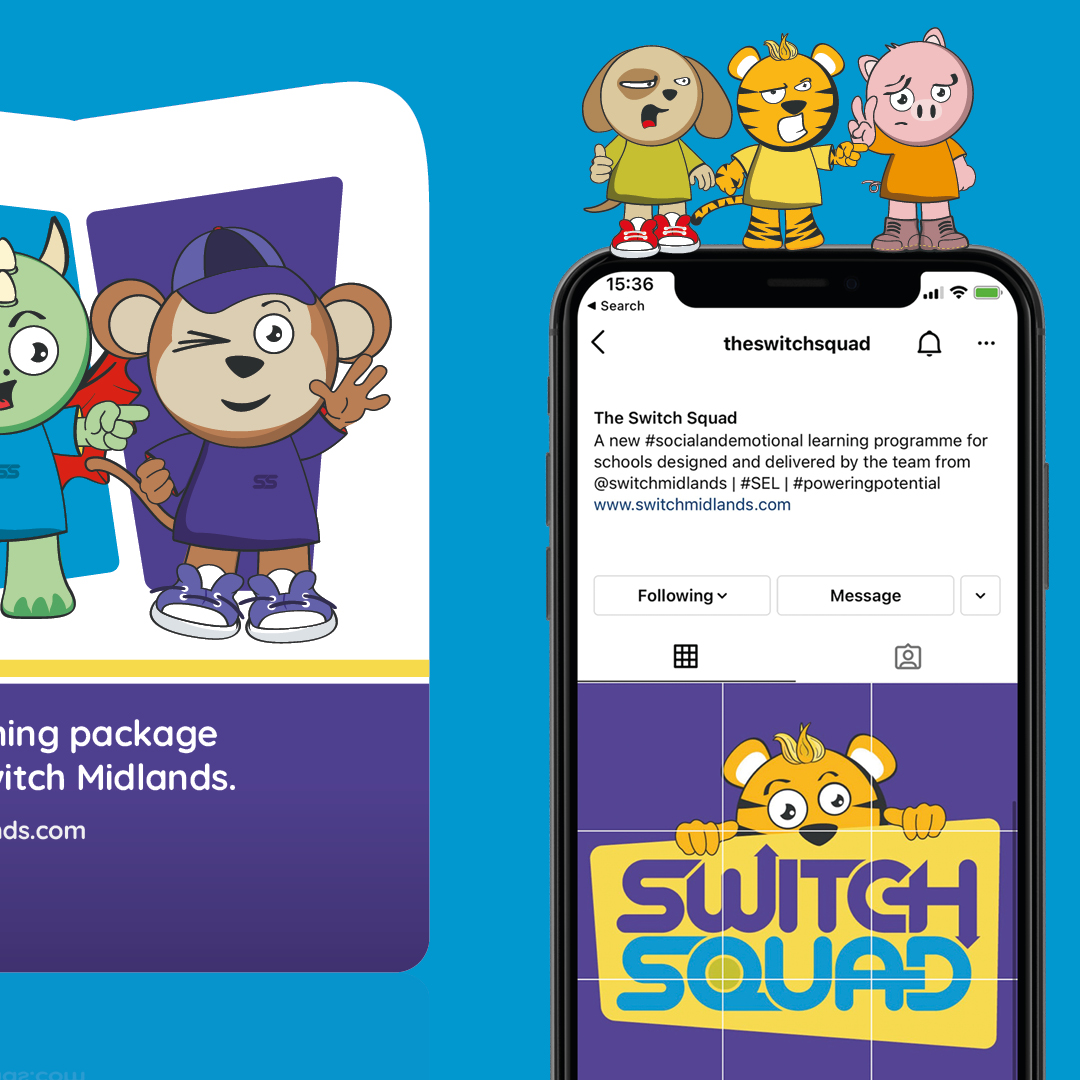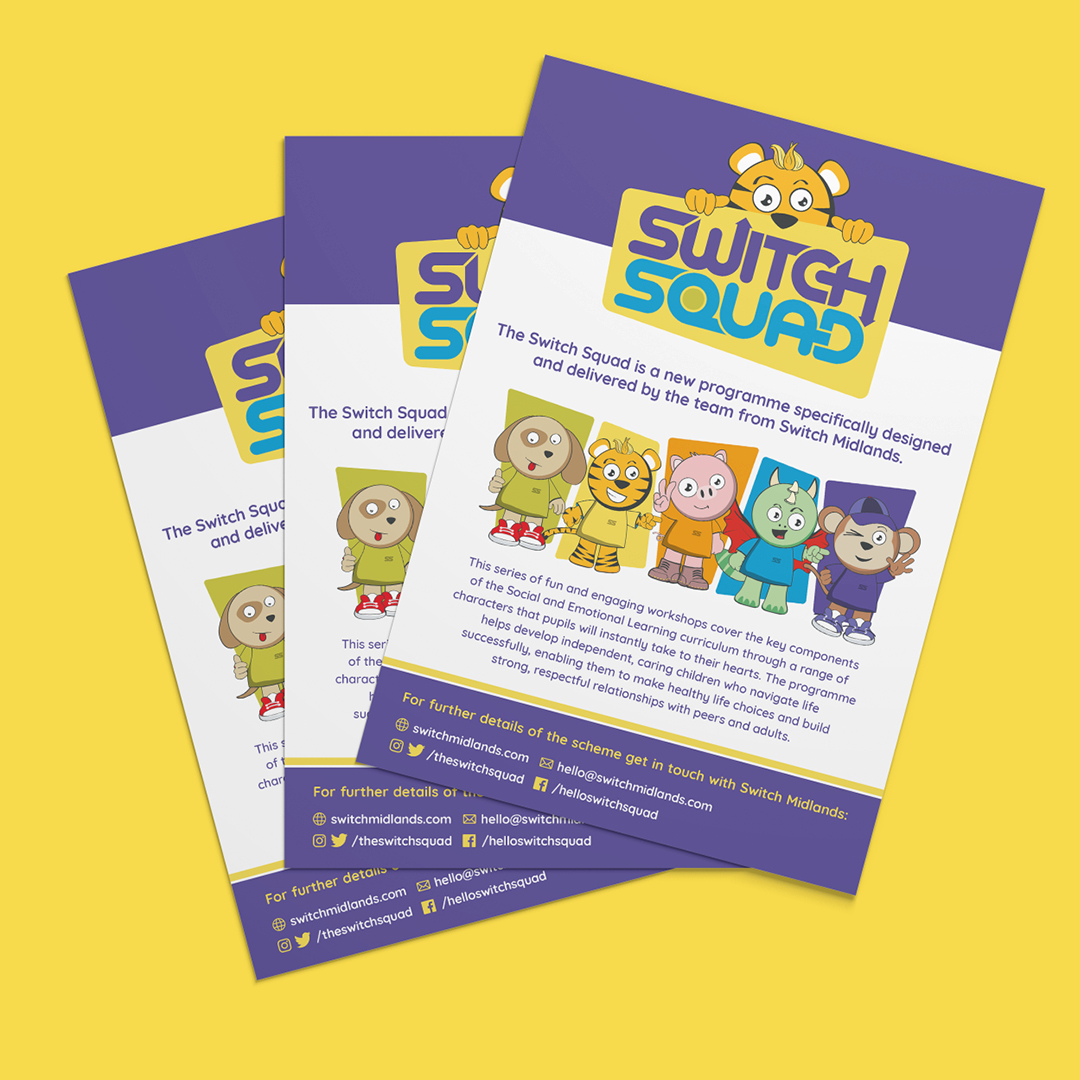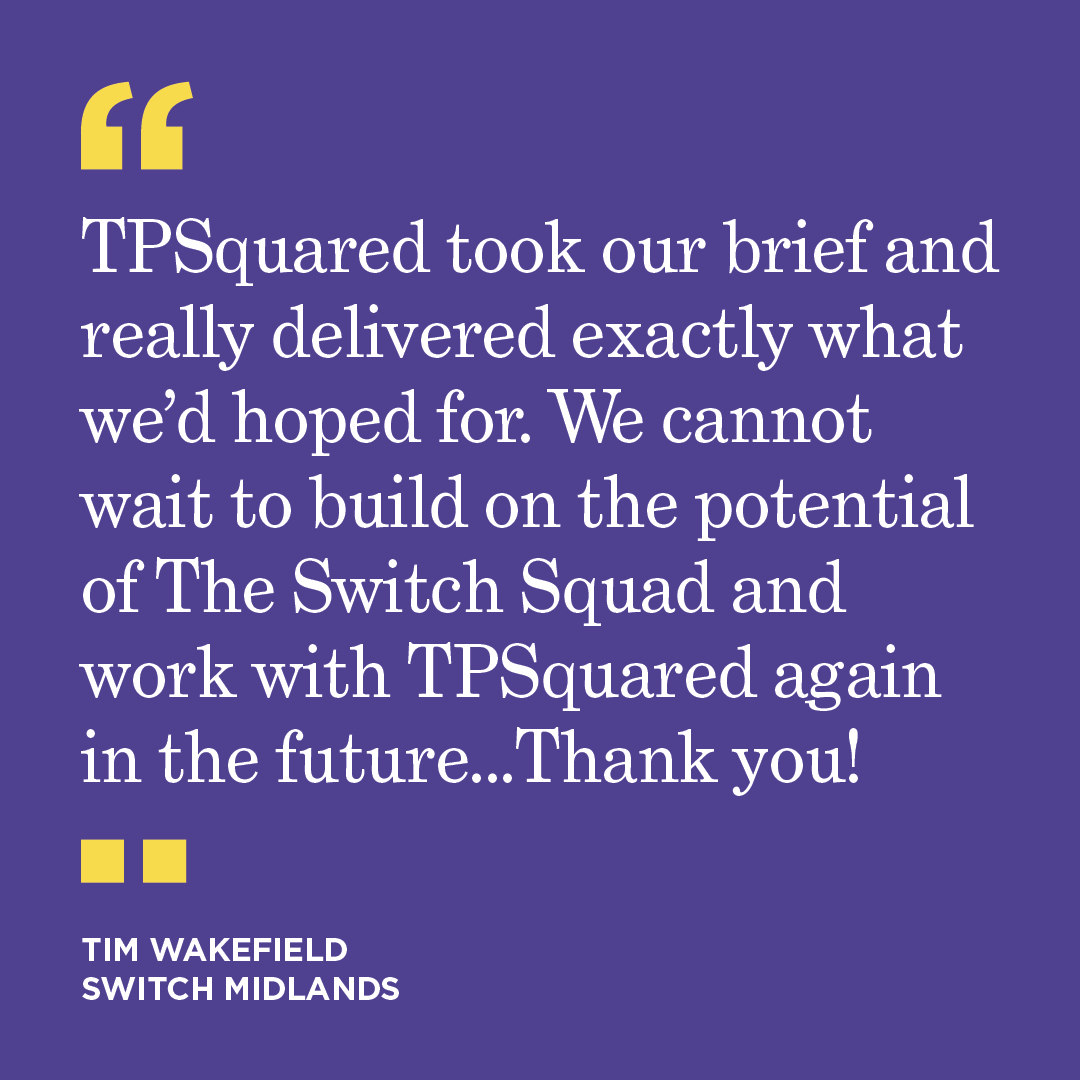 Previous
Next