Client: Jet Express
Service: Brand Identity, Design, Digital, Print, Website
A local logistics company decided a brand update was what their business needed. So, when Jet Express approached TPSquared to help them, we were delighted!
Jet wanted a newly-designed website and a brand refresh all in time for Multimodal 2021. To kick off the project, we created a contemporary set of brand guidelines. This included a logo refresh, as well as a new element of their brand; the 'Jet swoosh'. This was developed to add texture and intrigue to the brand. Additionally, it would also lead to a range of new icons for their services.
Once the client approved these, they tasked us to produce a number of items for goody bags, these would be handed out at the Multimodal exhibition at NEC Birmingham. The bags included an A4 folder, containing business cards, leaflets, branded pens and notepads. We even designed a quirky marketing tool – a pill box 'Logistics Relief' which, of course, contained sweets.
And, to finish, we designed an event stand and pull-up banners to complete the new look for their brand update.
Website redesign
Jet also wanted their website redesigned into their new brand. As a result, we created a look and feel that fitted perfectly for them. On top of this, we attended a photo shoot at their premises to guide the photographer. The results were fantastic!
So, to summarise, a professional looking brand and all in time for the exhibition.
jetexpressuk.com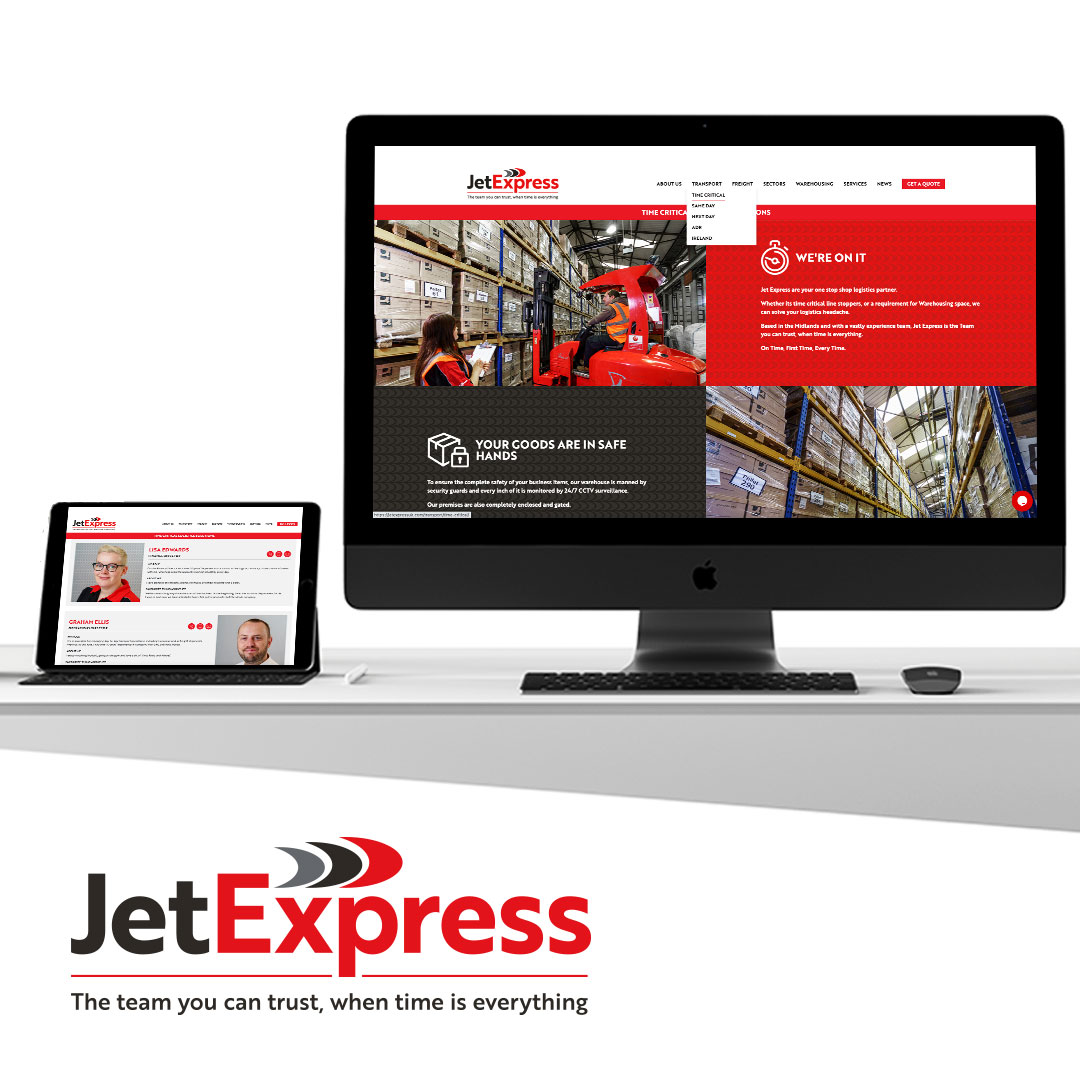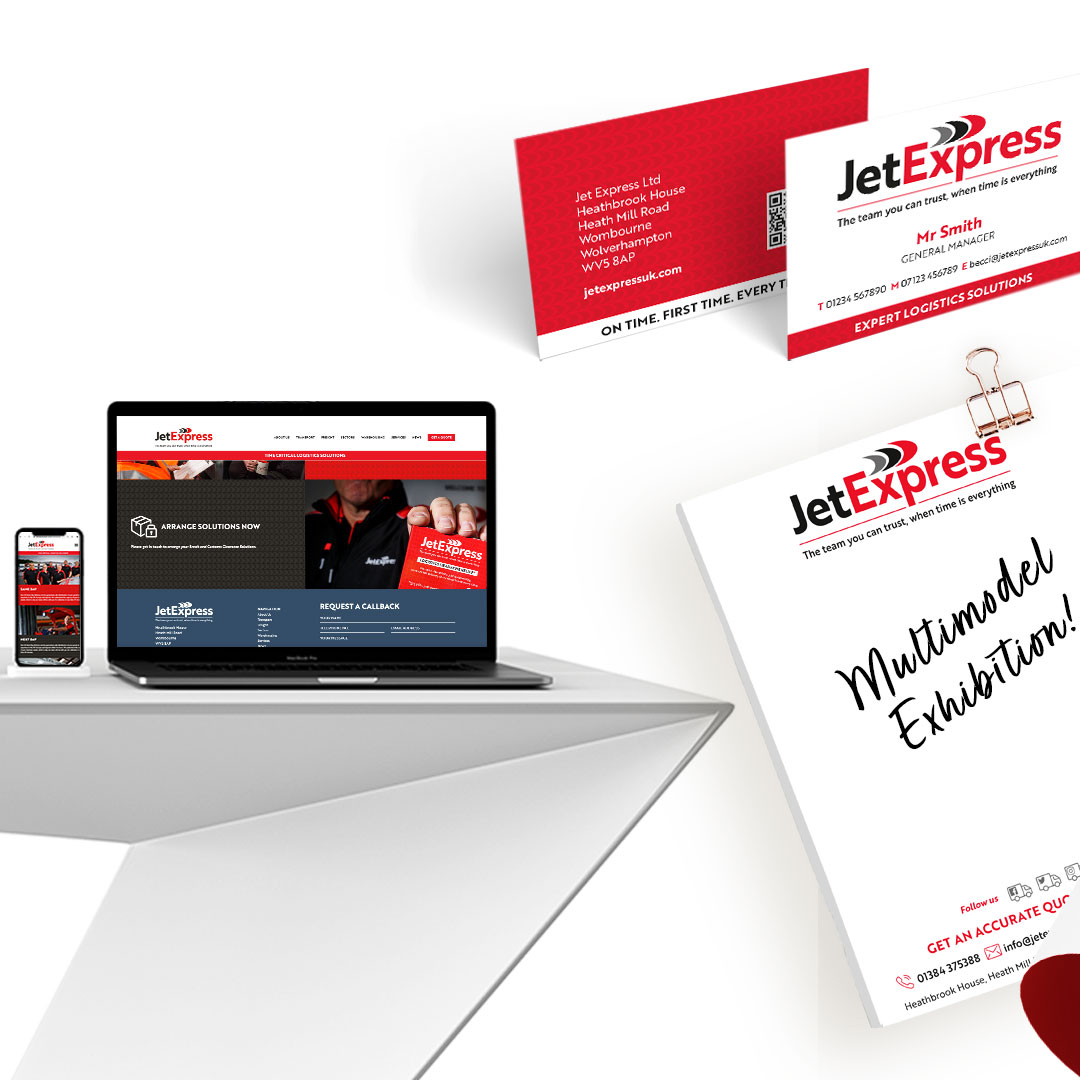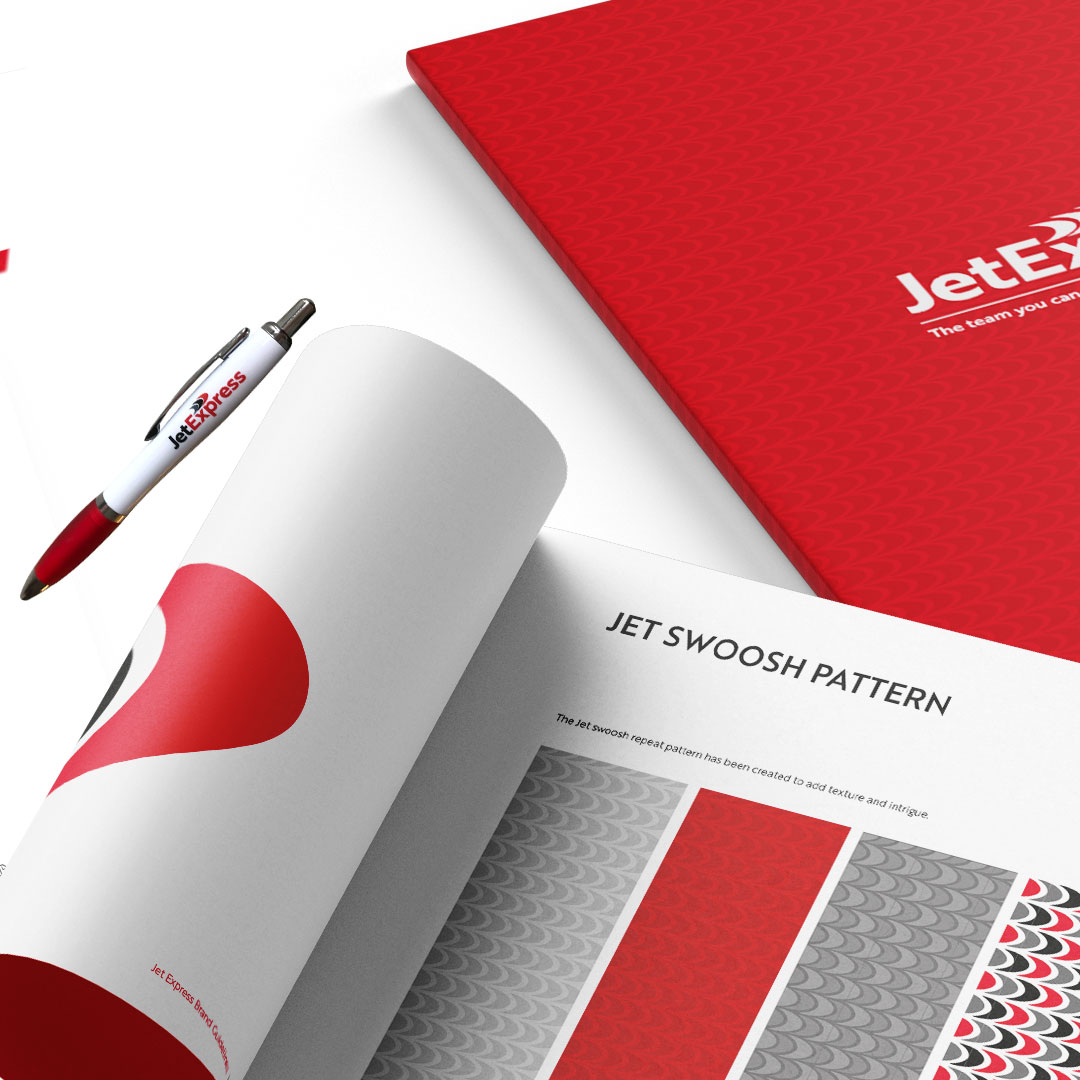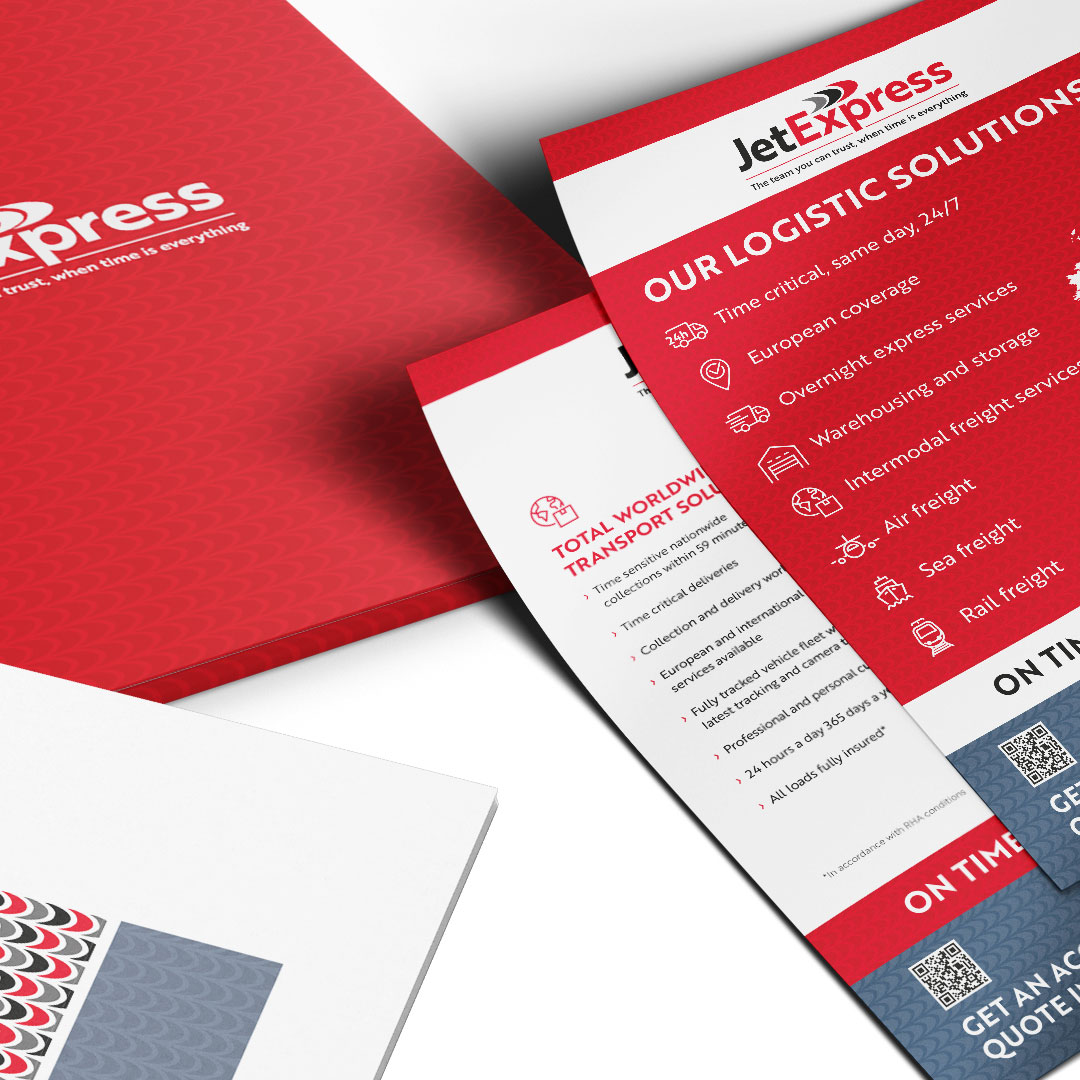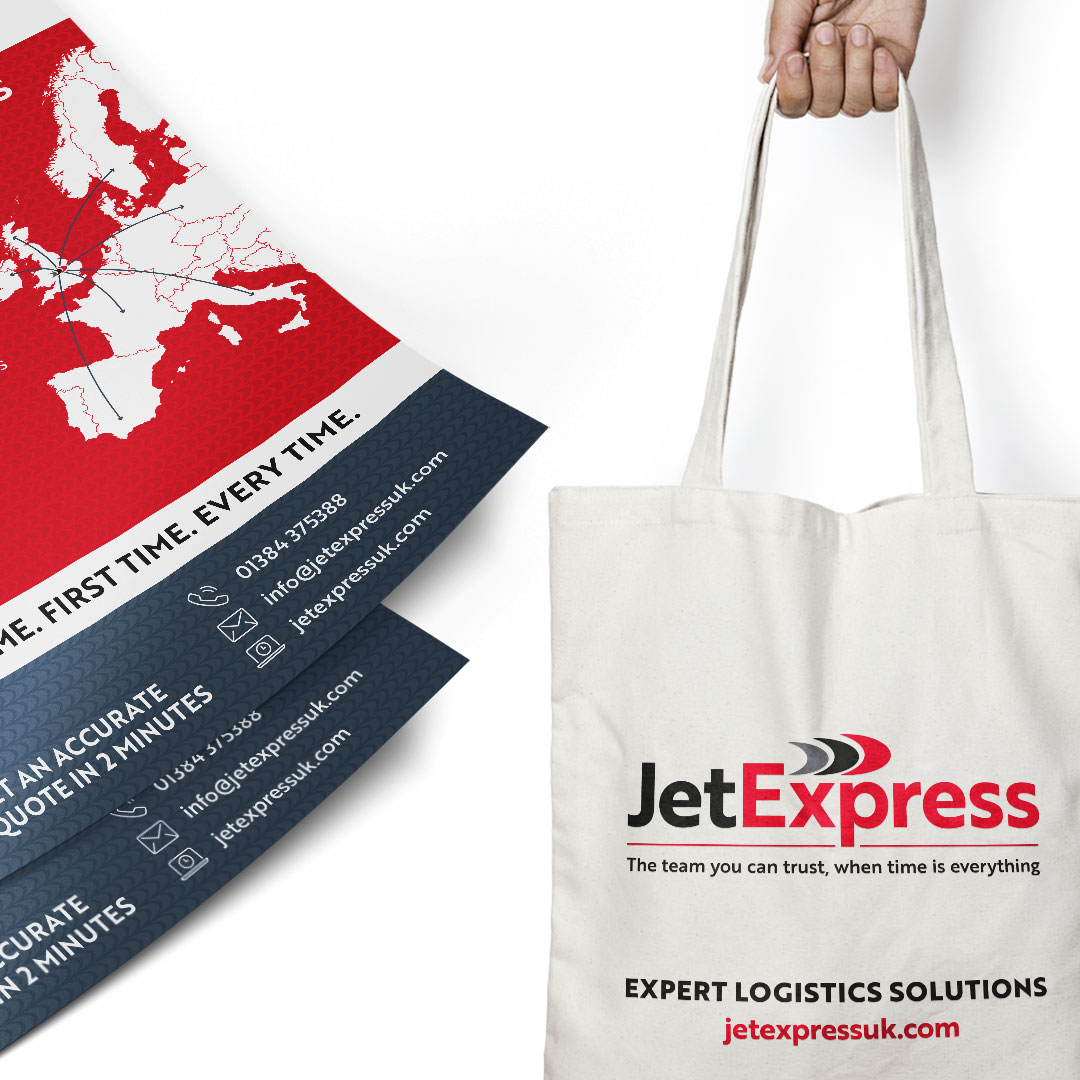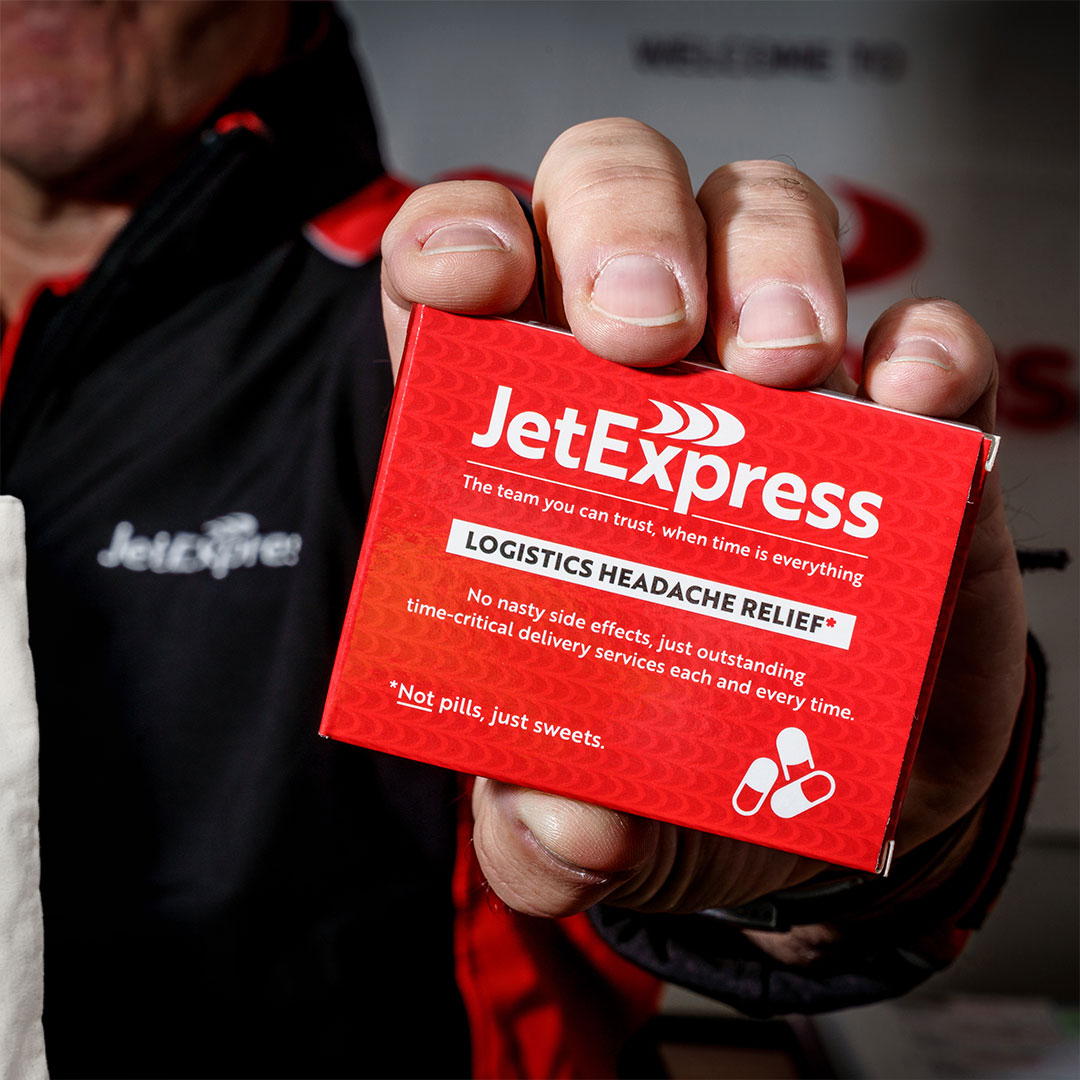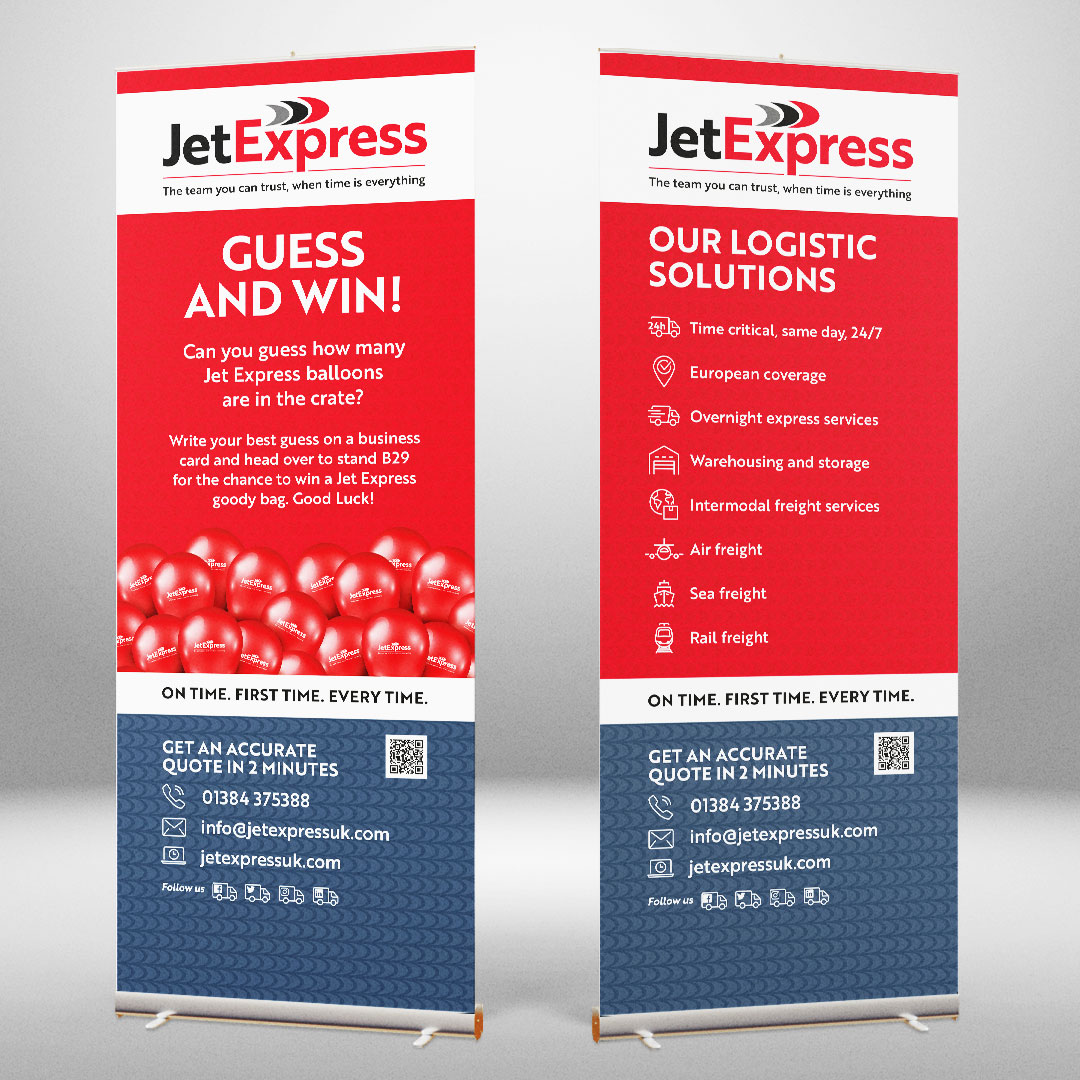 Previous
Next