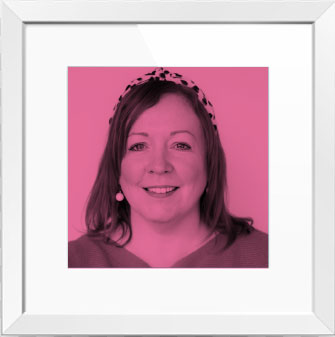 What is on your wish list for the next year with TPSquared?
With the current crisis, my only wish at the moment is that we continue what we have started. We are putting so much into this as a team and I don't want it to end!
Do you have an office nickname? What is it?
Scoob. A friend that I used to work with many years ago used to call me Lou Scooby Doo and, over the years, it's shortened down to Scoob. It's funny cause I only get called it at work, but I love it.
Favourite quote from a film.
I have sooo many, most seem to be from Coming to America, Silence of the Lambs and A Fish called Wanda. Kevin Kline (shouting to Michael Palin is my fave)! – "I love watching your ass when you walk, is that beautiful or what? Don't go near him, he's mine." I sometimes shout it to my husband when he walks away.
What is the worst thing you did as a kid?
Myself and my brother put Colman's English Mustard onto my younger brother's dummy. Sorry Adam!
What one food do you wish had zero calories?
Curry! My favourite is Madras. I love, love, love Indian food.
What was your first car?
A tobacco brown T reg Mini Clubman, my Nan gave it to me, bless her.
What is on your bucket list?
The top of my bucket list was always to swim with dolphins, I did it a few years ago and cried the whole time – it was amazing. I'd love to drive across Route 66 in a convertible Thunderbird.
What is the first thing you would buy if you won big at the lottery?
I would definitely take my family back to Walt Disney World, Florida, and stay at the new Star Wars land, Galaxy's Edge – it looks amazing! I'd also buy a cottage in North Wales – my Nan was born just outside Bangor and I have family in Llanrwst. I just adore Snowdon, and have climbed to the summit many times, it's idyllic.
What's your favourite season and why?
I love Autumn. There's something about the atmosphere, the nights start to draw in and the colours of the trees change.
What is the first concert you attended?
Michael Jackson, 1988, Bad tour at Roundhay Park, Leeds. I won tickets when I was 14. My Dad's friend took me and my cousin. We got lost at the end and couldn't find the car. We ended up at a Police station in Leeds, my poor Mom and Dad, it was an amazing gig though.
What are three words to describe TPSquared?
Friendly, down-to-earth, passionate.
Subscribe to our blog to be notified when we publish new content