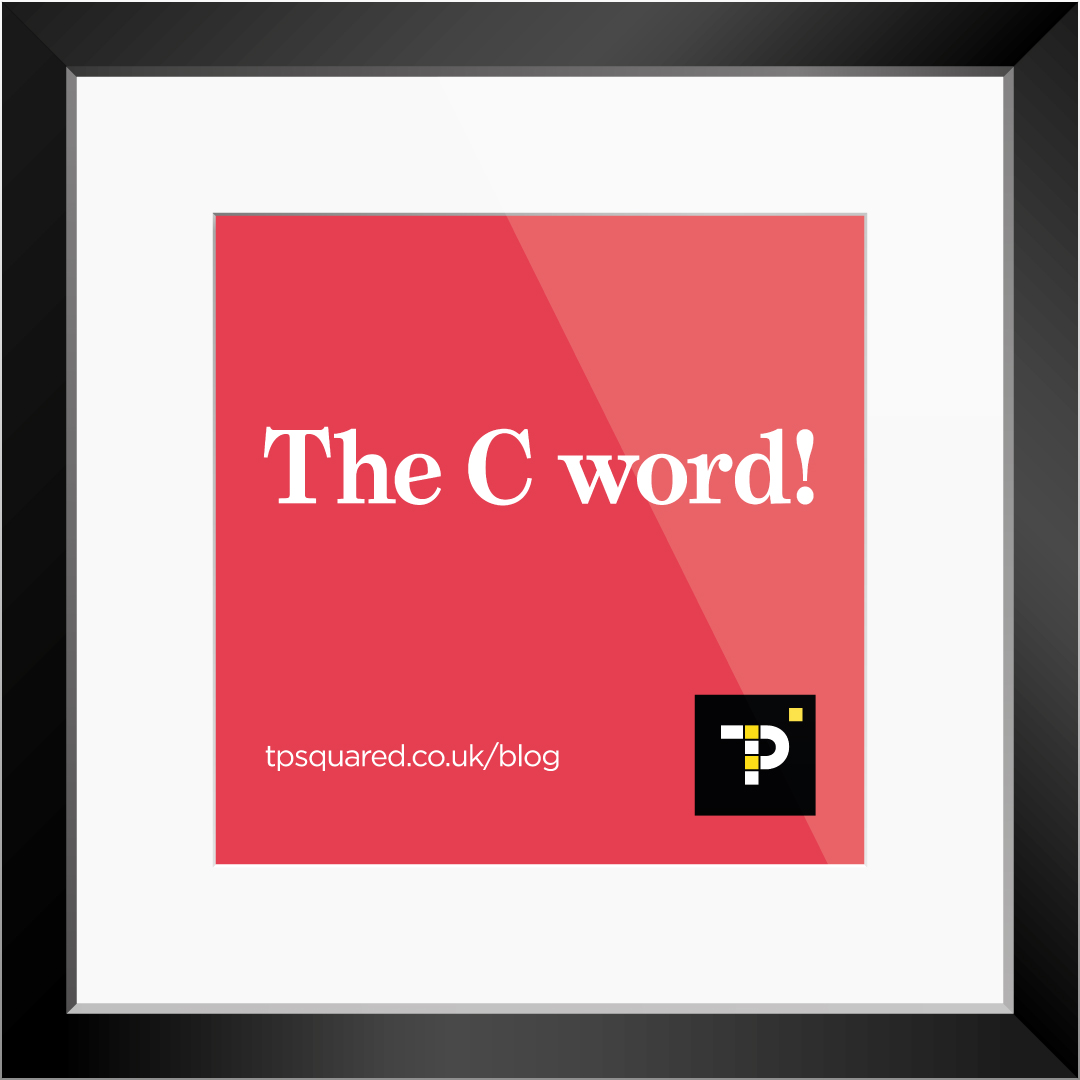 In the TPSquared workshop, I mean studio, we love this time of year! With just over nine weeks until the big day, have you thought about how you will spread some Christmas cheer?
For most of us, 2020 and 2021 have been challenging years. So, why not use the end of the year as an opportunity to say 'thank you' to your trusted partners and colleagues for their work and custom?
Here are a few ideas…
Christmas cards
While eCards are economical, it's hard to beat that feeling of receiving a tangible card with a personalised message. Additionally, they can also be a cost-effective way of promoting your brand and boosting staff morale. Sending Christmas cards can help to strengthen relationships with employees, clients and suppliers.
We'd love to get creative with your brand identity at Christmas time, incorporating your logo and colour palette into the design.
Another option is to purchase a charity Christmas card and we can design you a bespoke insert with your message and branding.
Some great local charity cards are available:
Promotional items
From desk calendars, to corporate Christmas cupcakes, to growing your own Christmas tree gifts.
All great ways of promoting your brand.
Or, how about some branded wrapping paper, wine bottle bags or gift tags?
Seasonal social media graphics
A simple way of assisting your organic rankings and raising your brand profile. On top of this, we can bring your brand to life with some bespoke seasonal social media graphics.
Creating some fun, seasonal blogs and sharing them on your social media is a great way to spread some festive cheer and draw attention to both your website and your social pages. Sprinkle in some festive branded hashtags.
With some companies and offices closing early for Christmas, and to give them time to respond, don't leave it too late!
TPSquared Limited
Gravel Hill House
Gravel Hill
Wombourne
Wolverhampton
WV5 9HA
☎️ 01902 356280
💻 hello@tpsquared.co.uk
Subscribe to our blog to be notified when we publish new content