Client: Alpine Surveys
Service: Design, Interactive, Print
Brochure design is often the first introduction to any business. So it's vital to get this right.
Alpine Surveys are an independent property survey company. They have over 200 years' experience in providing a broad spectrum of professional and detailed surveys. Also, as an expanding company, they now cover the South, South East and Midlands.
They decided now was the right time to raise their profile and approached TPSquared for a new brochure. This publication was to cover all the services they can offer to potential new clients.
The brief was to produce a fresh, clean and professional brochure design. With no brand guidelines, it also needed to portray all the qualities of the business to help drive fresh opportunities.
Working collaboratively and sharing ideas, we created a brochure design using striking imagery. Additionally, we chose a clean font, which gave space on each page. Similarly, we used colours sympathetic to their brand.
A subtle wave graphic was added to the pages and a set of icons to easily identify the different sectors of the business was introduced giving them their own identity. In addition, these can be added to their brand toolkit and would be perfect for future branding including website pages and business stationery.
The back page of the brochure includes all of the information the reader needs to get in touch with Alpine Surveys or view their website and social media channels. To build trust and credibility we added their company accreditations and membership logos.
The client was very happy with fresh look we gave them, and we are looking forward to building the success of this first project into a continuing relationship in the future.
www.alpinesurveys.co.uk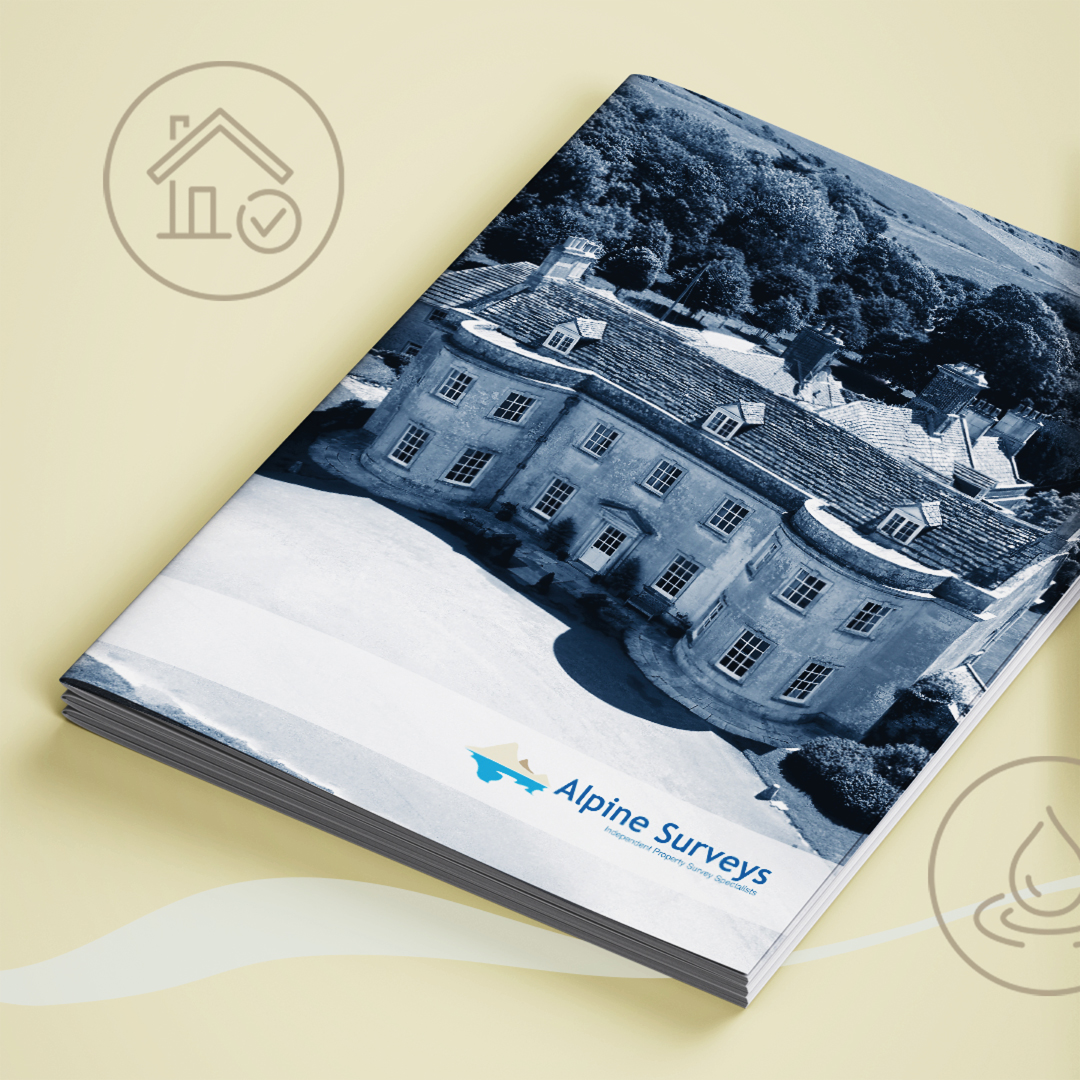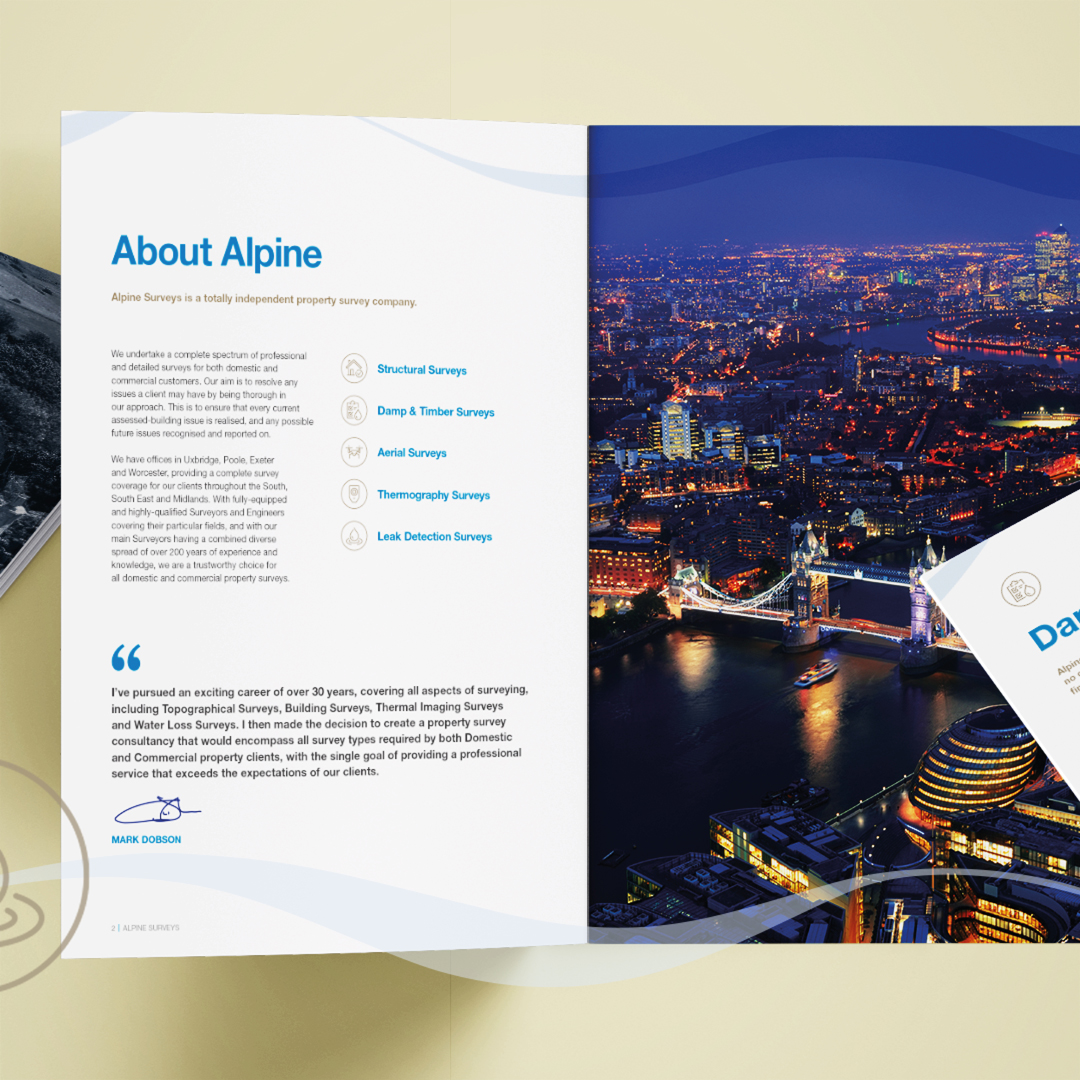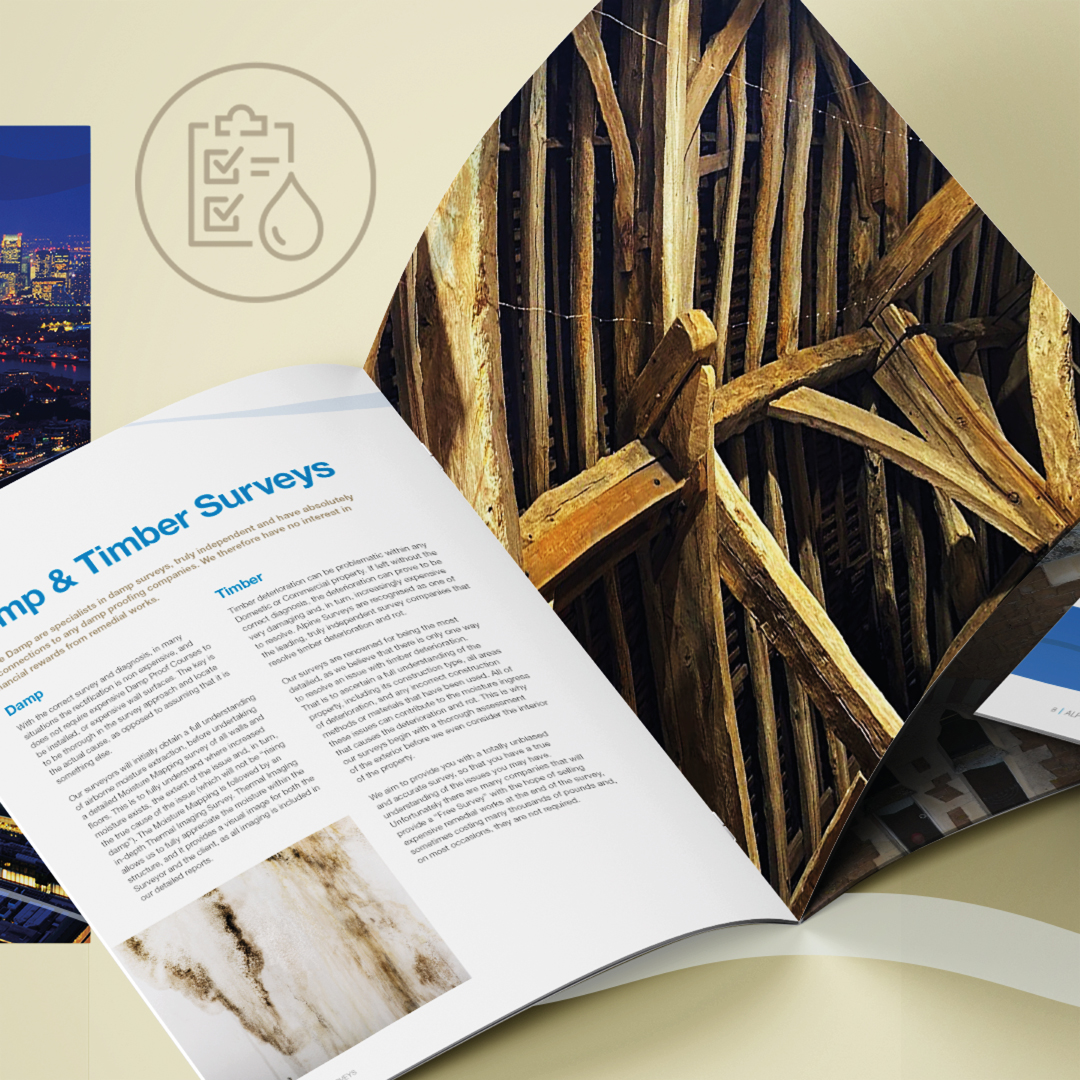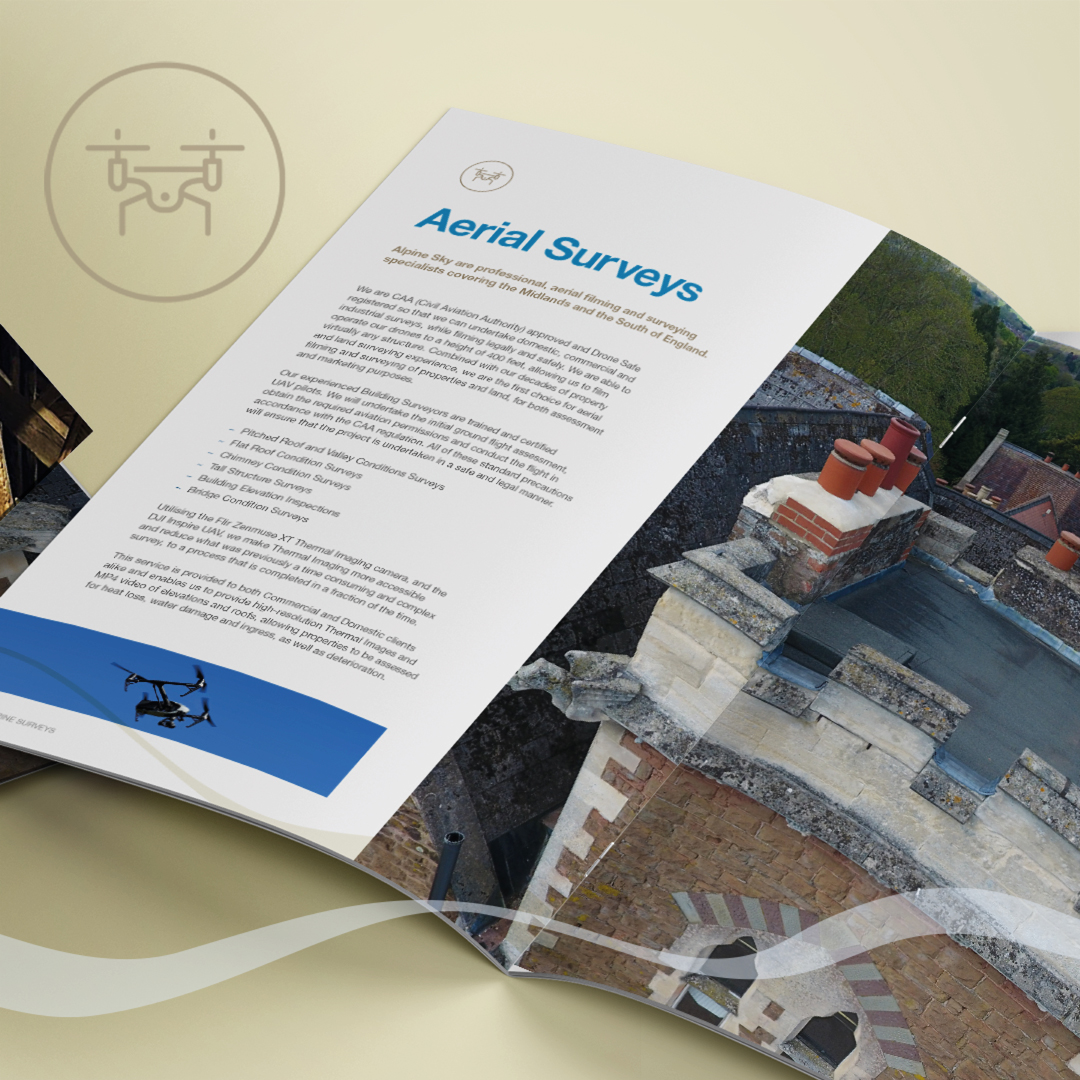 Previous
Next