Client: Scrivens Opticians & Hearing Care
Service: Design, Print
The Annual Newsletter for Scrivens Opticians is a large-scale, internal communications piece. It is an important part of their communications and makes its way under the eyes of all their staff.
Scrivens, a major high street chain, tasked TPSquared to design this production each year, sticking to their brand guidelines at all times.
The Annual Newsletter details how the year has been for the family-owned business. Additionally, it charts progress, successes and improvements, as well as including some interesting features on staff members.
This particular issue focussed on celebrating Scrivens' 80th year of the business. It was originally founds in 1938 in the City of Birmingham.
As well as keeping to their brand, we employed bright colours to compliment graphics and imagery. This was key to ensure that the design caught the eye, but it also had to be subtle enough to let the content be the focal point.
We love working on internal communications print and design projects like this. We also are very well versed at producing Annual Report and Accounts for a variety of clients. All these Reports and Newsletters give our creative team so much to work with, and this issue was no different.
scrivens.com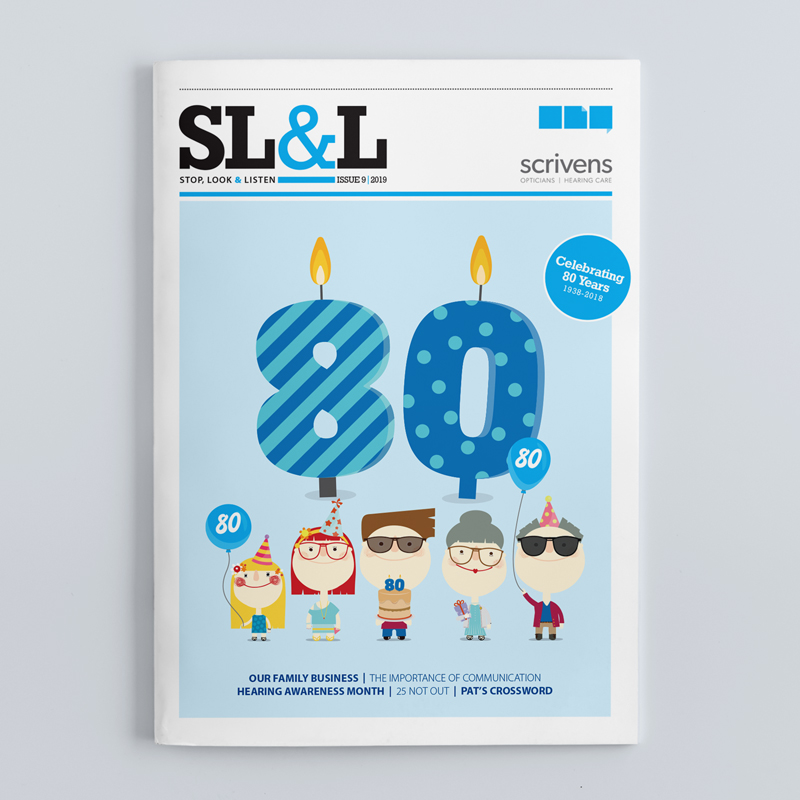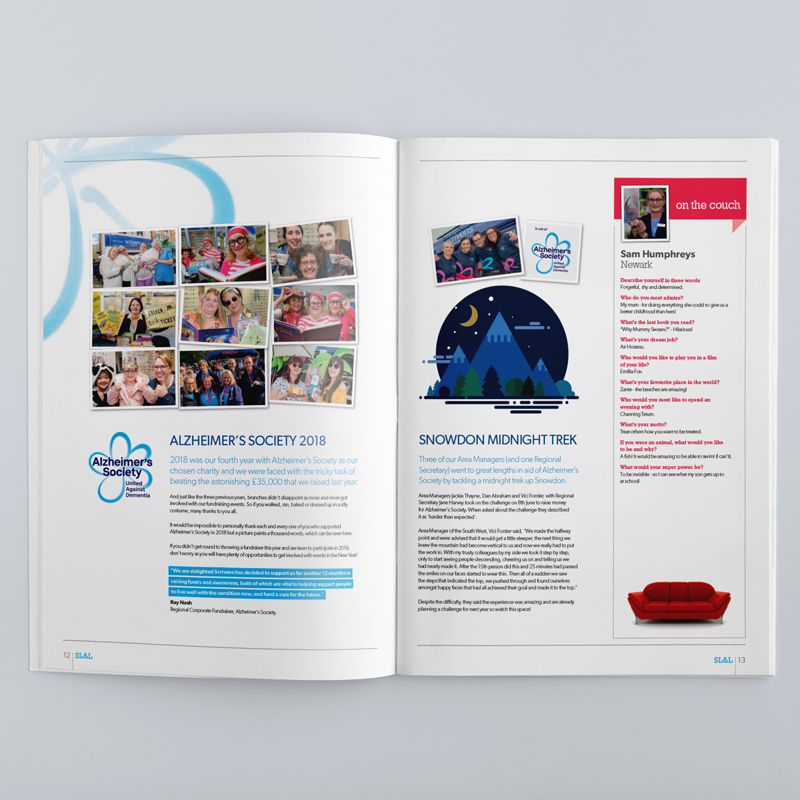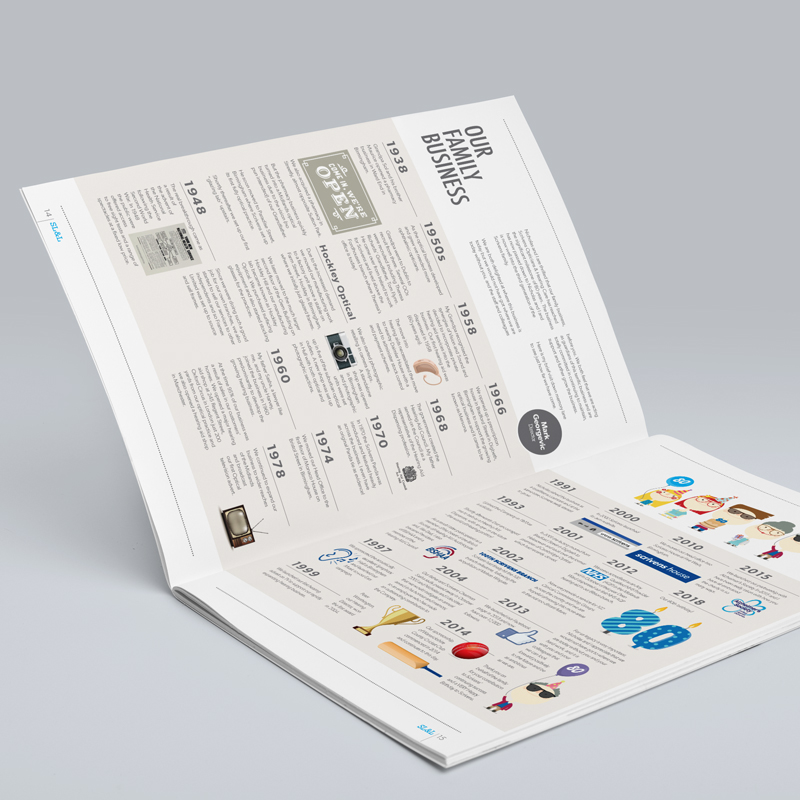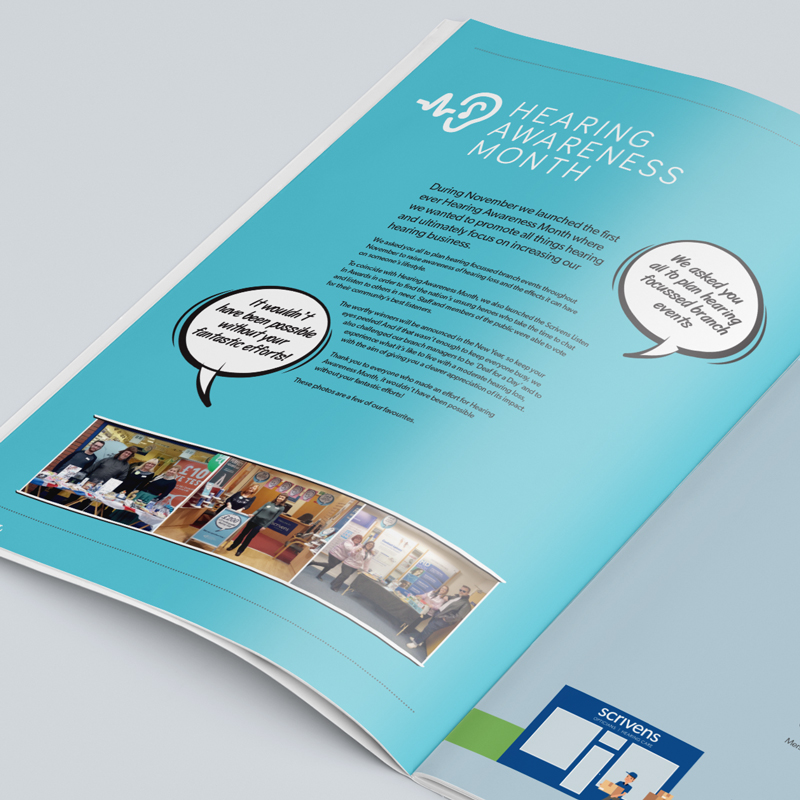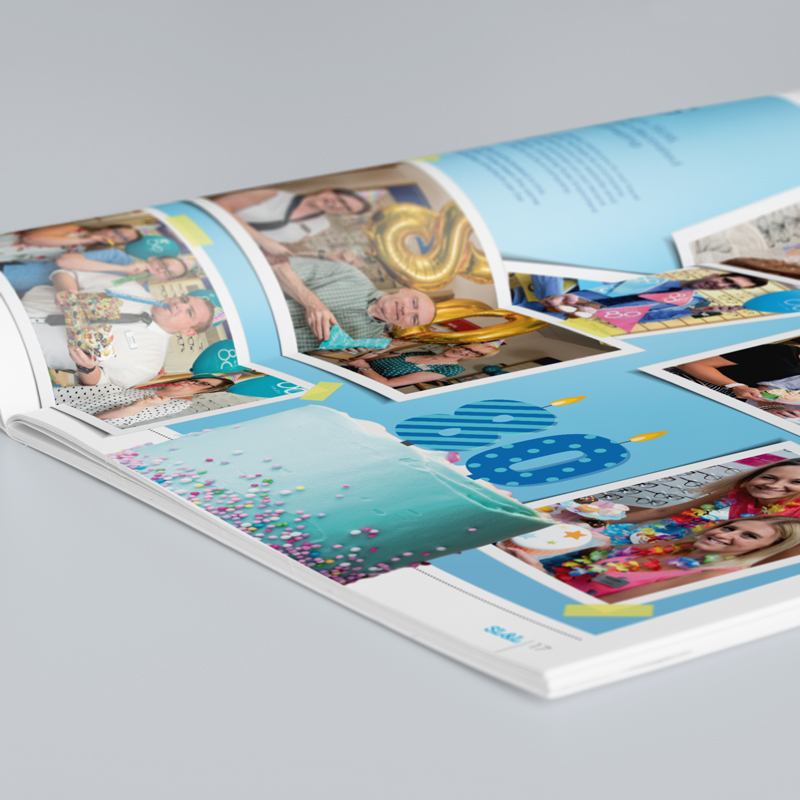 Previous
Next