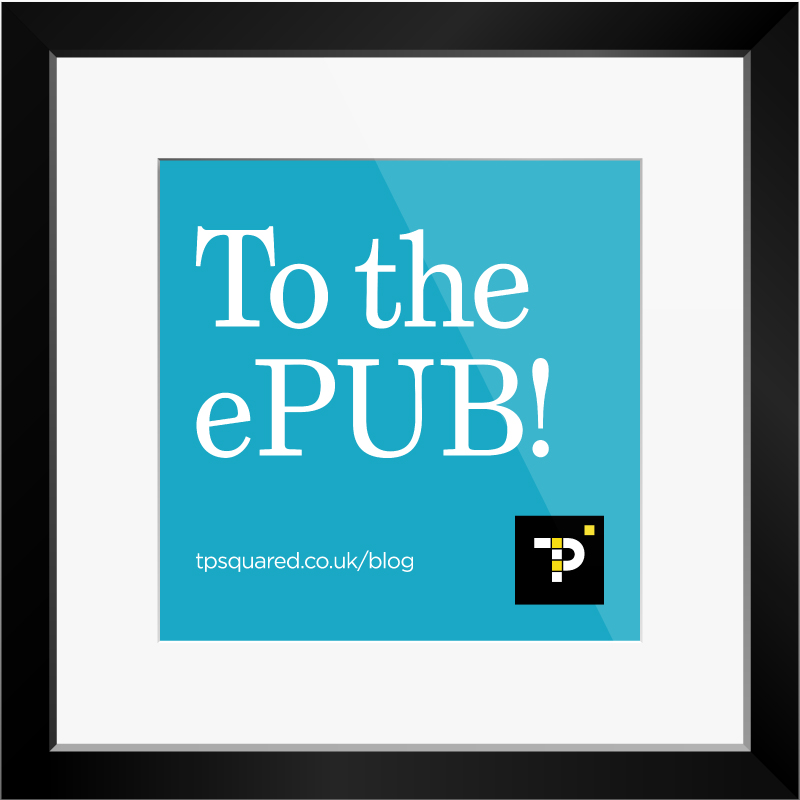 While PDFs are brilliant at what they do, they have been punching slightly above their weight for some time. Although a good way of securely digitising your documents and adding some extra features which will work on multiple platforms, they may struggle to give your audience the full experience you would like.
So, what about the ePUB – or E-Publishing  – a format developed for more flexibility on the latest devices? Not just for books, ePUB can be used in many ways to enhance your digital documents and give them a lift the end user will really appreciate.
So, let's look at some of the benefits for ePUB…
Supported on multiple-reader platforms:
ePubs can be viewed on computers, smartphones, tablets and most e-Readers, perfect for digital publishing. PDFs do view on e-Readers, but need conversion, which can lead to other issues.
Engaging
The ePUB format allows for some great features that a PDF doesn't do well or indeed at all, such as video, animation, audio and high-quality images. These multimedia elements make the ePUB far more interactive.
Static documents do not hold the readers' attention. Adding relevant, extra content or just easier navigation can give the user a better all-round experience, even on the most basic of publications.
These features are excellent for a variety of projects, for example, making a manual easier to understand by adding pop-up diagrams and videos. For brochures, where infographics can be explained in more detail, and for education, where questions can show animated answers, add links to external sites for research content or interactive location maps – the possibilities can be both fun and informative.
Reflowable text
PDFs cannot do reflowable text – this is where an ePUB really has the advantage on the various devices we now use every day. For example, on a website, when you make the window smaller, the text and images will adapt to the resize. ePUBs do exactly the same, and will scale their content to fit the device they are being used on, e.g. phone, tablet or computer.
Accessibile
While PDFs do support screen readers for accessibility for the visually impaired, it's not the easiest to set up. ePUBs follow the same principles as websites, allowing a wider range of screen readers better access to the displayed content for both hearing and visual disabilities.
Security
PDFs offer a password lock feature, perfectly adequate for locking content, and preventing copy and paste, as well as for text editing. ePUBs can go much further, using DRM (Digital Rights Management) protection. This means your document cannot be shared without permission and it can be time or device limited using encrypted access keys. This gives your publication a copyright safeguard and, by adding to a service such as Apple iBooks or Google Play Books, you can also charge for downloads.
Want to know more? Get in touch…
TPSquared Limited
Gravel Hill House
Gravel Hill
Wombourne
Wolverhampton
WV5 9HA
☎️ 01902 356280
💻 hello@tpsquared.co.uk
Subscribe to our blog to be notified when we publish new content