Client: Utmost Wealth Solutions
Service: Brand Identity, Design, Print
One of our major clients, Utmost Wealth Solutions, needed a brochure to introduce their business to the Singapore region, not product specific, but something that would provide information on their background, as well as their products and services. They asked us if we could design a new brochure that would be eye-catching, reflect that region of the world, and also convey all of the relevant information about Utmost to new and potential clients to generate further revenue through new business.
There is always going to be an amount of text in any piece of marketing material, but it was really important for us to ensure two things. Firstly, that the design and layout gives the text as much space as it needs to breathe, without being overwhelming – this helps the look and feel of the publication and also doesn't put clients off from actually reading the information provided inside. And secondly, source imagery that would capture the essence of that part of the globe, to engage the eye and draw them into the brochure. It is vital with any brochure design that there is a balance between the copy and imagery and, as the publication would be printed, that each spread tells its own story and is almost self-contained in its content.
Our studio were able to achieve this balance, so much so, that not only did the client double the print run for Singapore, but they further engaged us to produce another new brochure for their Dubai office. Once again, the choice of imagery in this second design was key, and we worked hard to find some stunning shots of the city and its architecture, which perfectly reflected the excitement and beauty of its landscape, and that would look the business in the final print version.
utmostinternational.com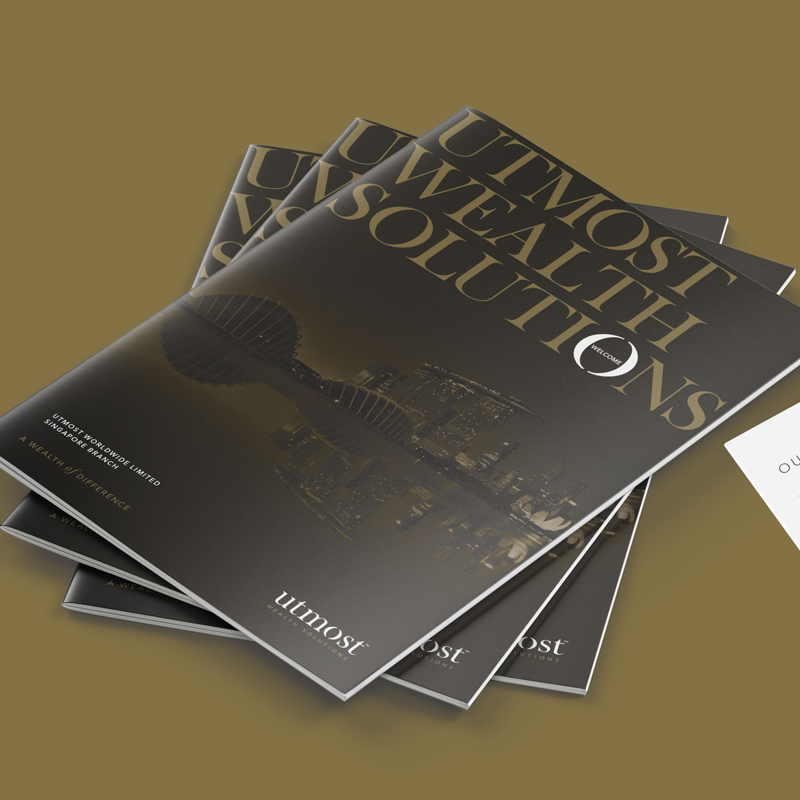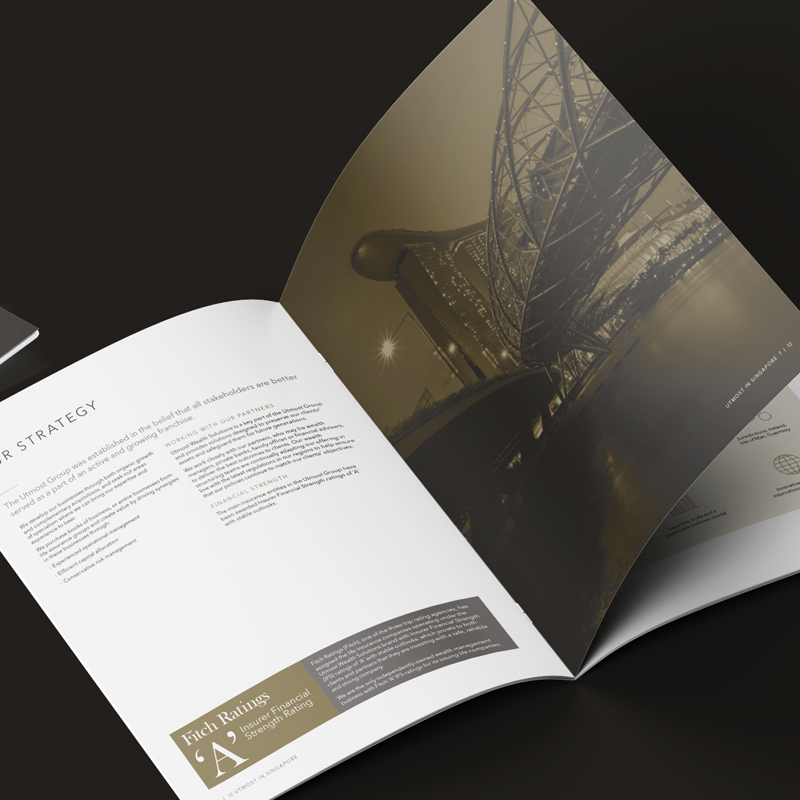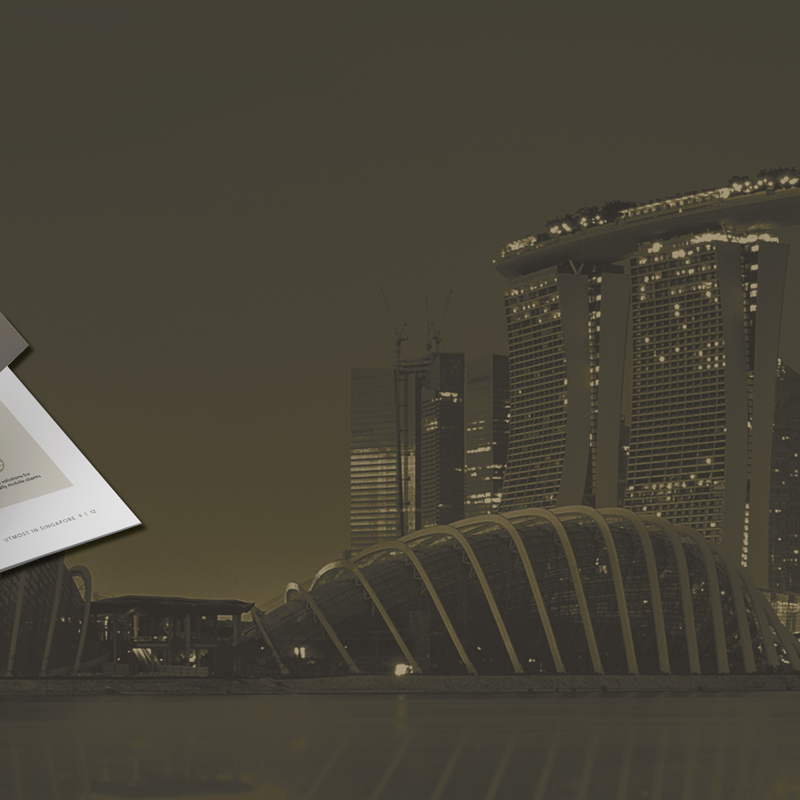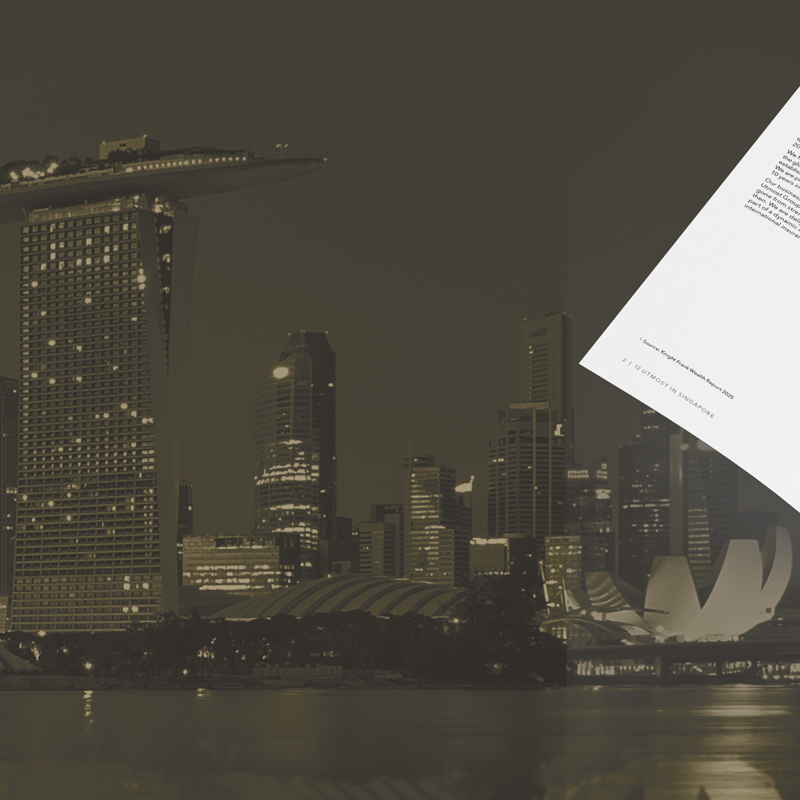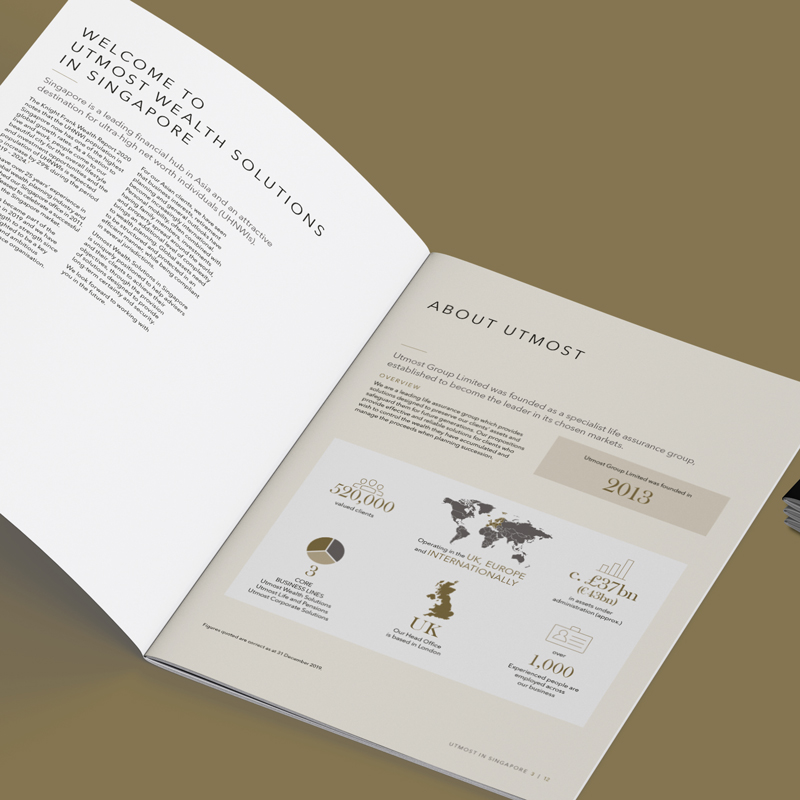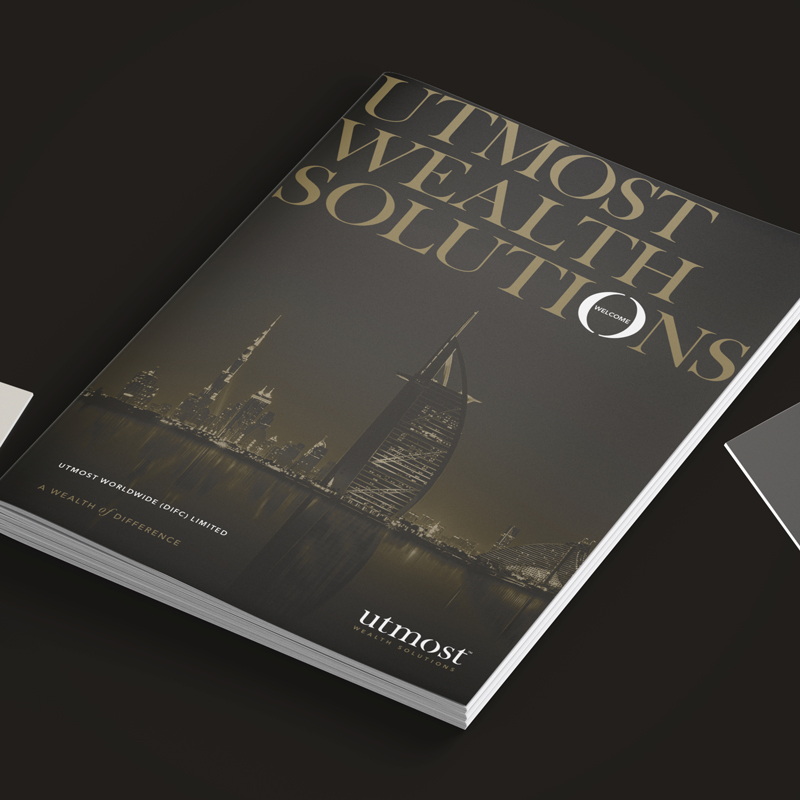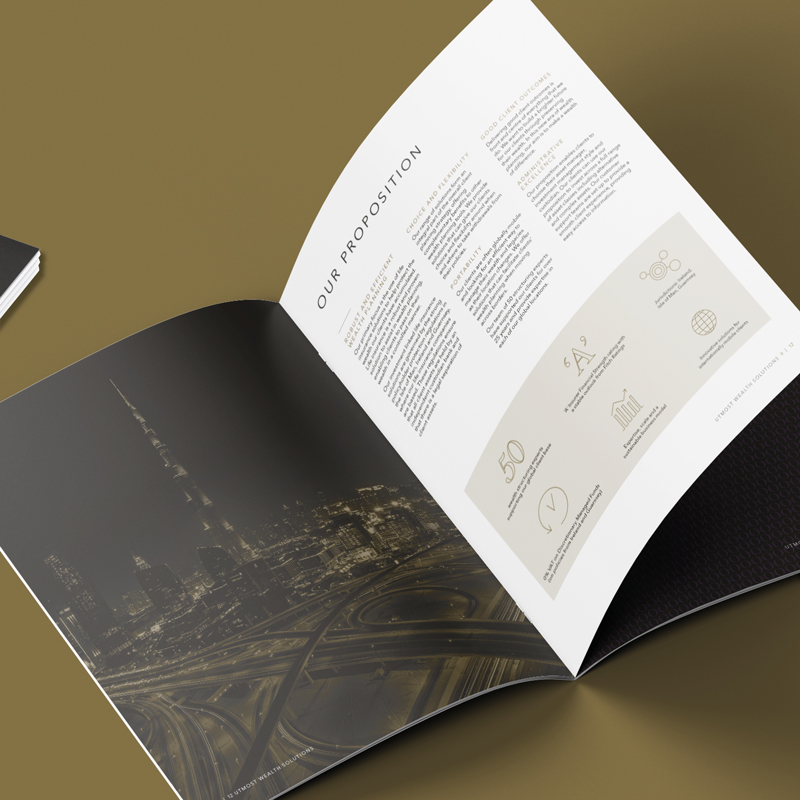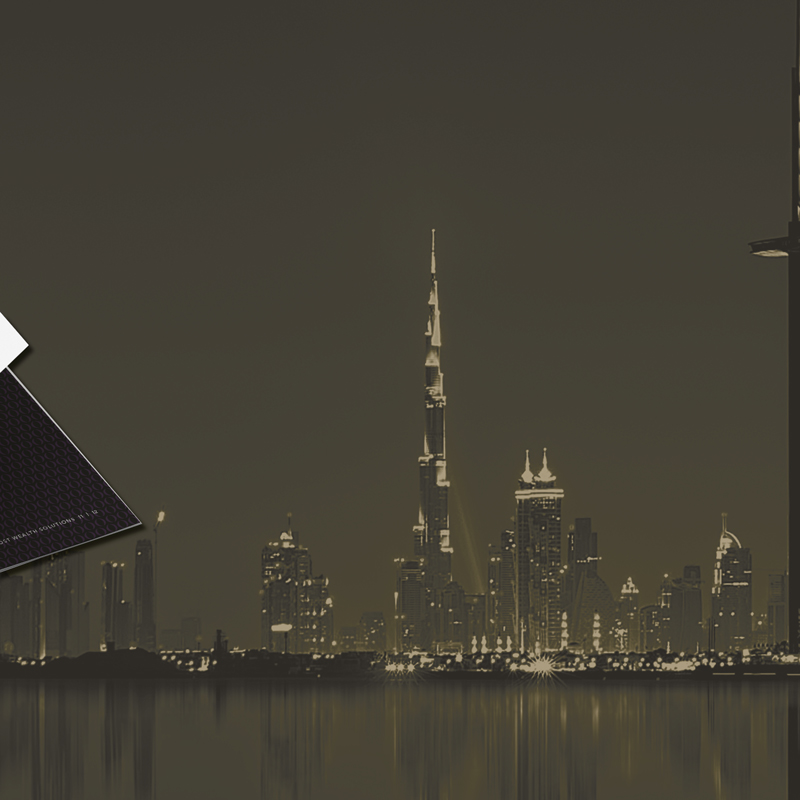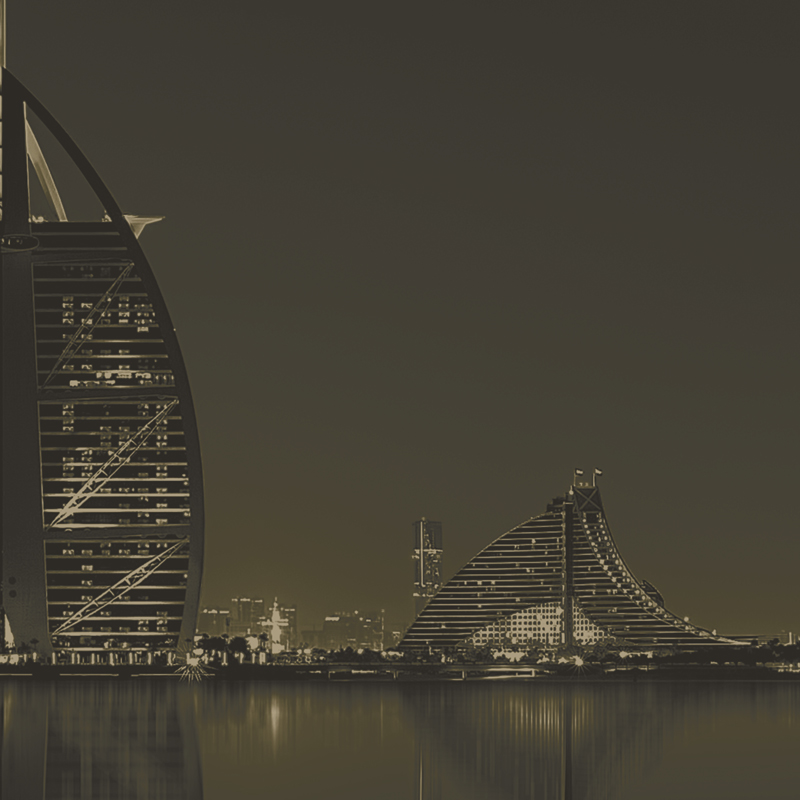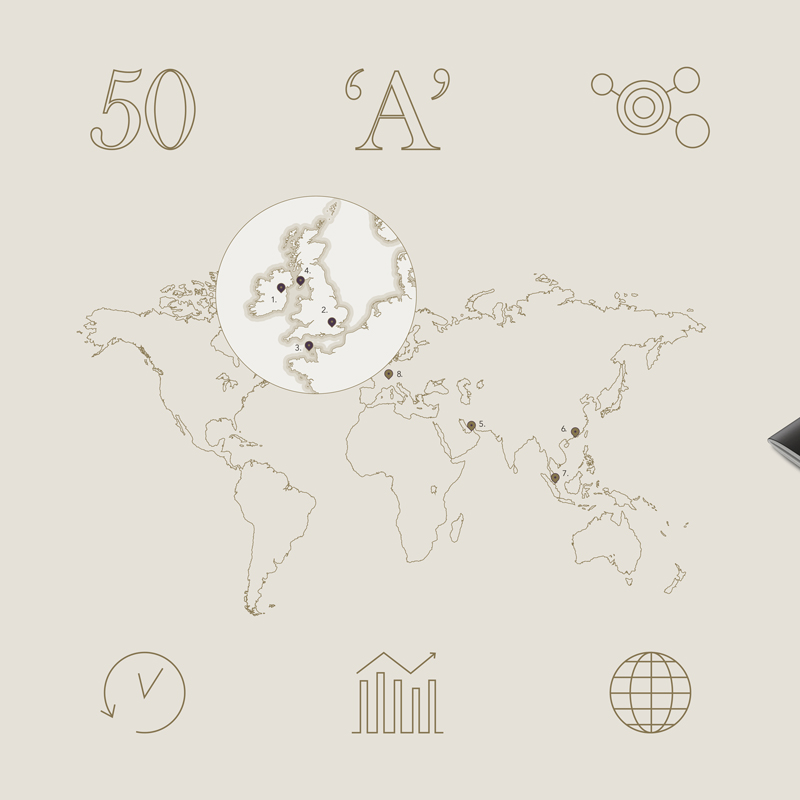 Previous
Next