Client: Utmost Wealth Solutions
Service: Brand Identity, Design, Print
We were tasked by one of our major clients, Utmost Wealth Solutions, to design a 'Bond for Life' brochure, a new long-term savings product, for distribution to their worldwide broker and financial adviser network.
The challenge presented to us was to take the complex nature of the product, digest it, and produce a concise and detailed brochure which clearly explains how the product works. We did our research on the Bond, which included a presentation video explaining the nature and component parts of a very intricate product.
After this process, we decided that a timeline would be the ideal solution, as it gave the most concise but understandable flow of the plan. We designed a bespoke brochure, with an impressive fold-out spread which displayed an illustrative example of a possible life cycle of the bond.
As well as looking professional and with a quality finish, the brochure also had to adhere to their strict brand guidelines, ensuring that the information, in particular the illustration, was logical and conveyed correctly to ensure the detail of the plan conformed to all the relevant regulations.
The results speak for themselves – a beautifully-executed timeline of the Bond for Life, all within a stunning brochure. The client was impressed by both our professionalism and dedication to ensure that the product was well received by the Utmost Group, brokers and financial advisers.
utmostinternational.com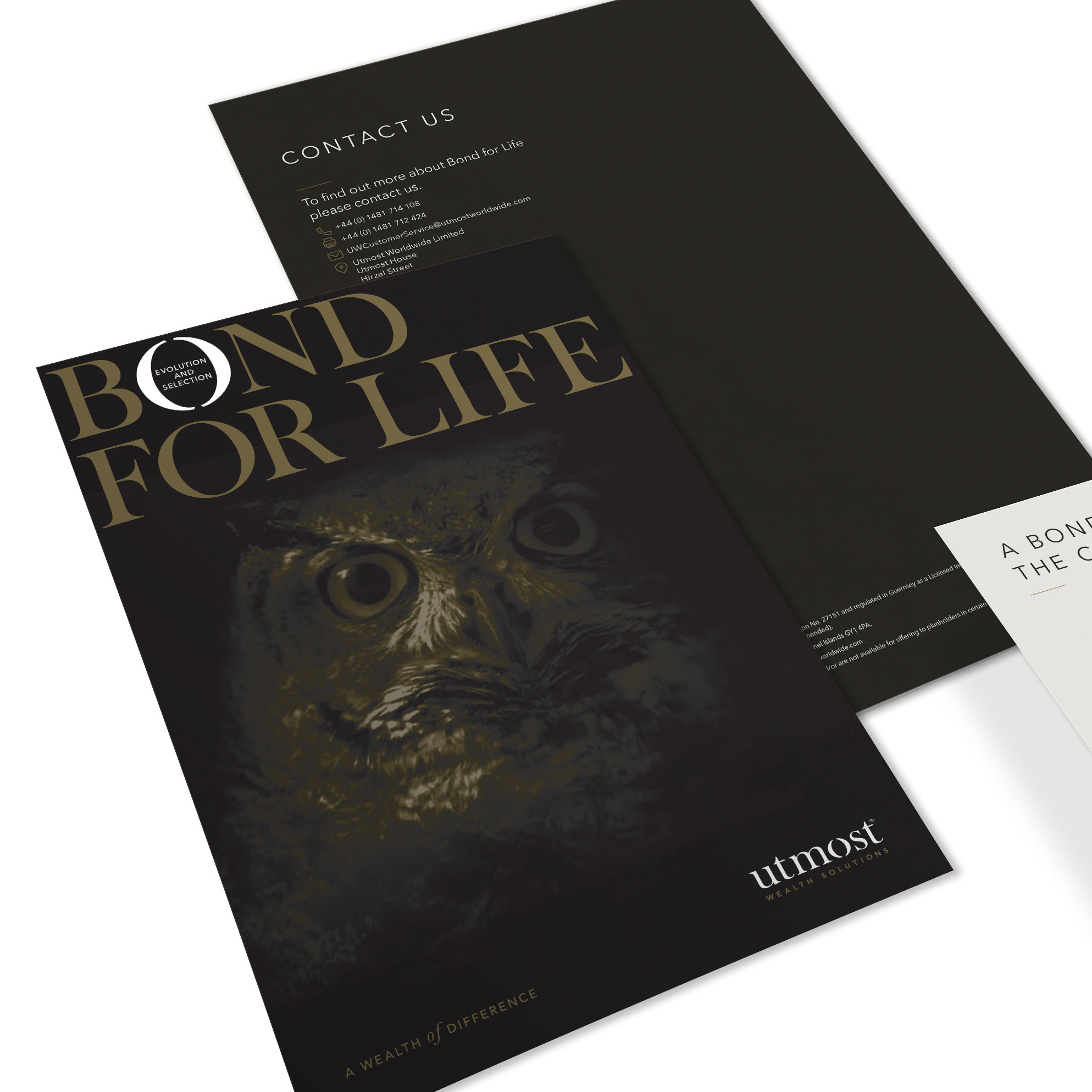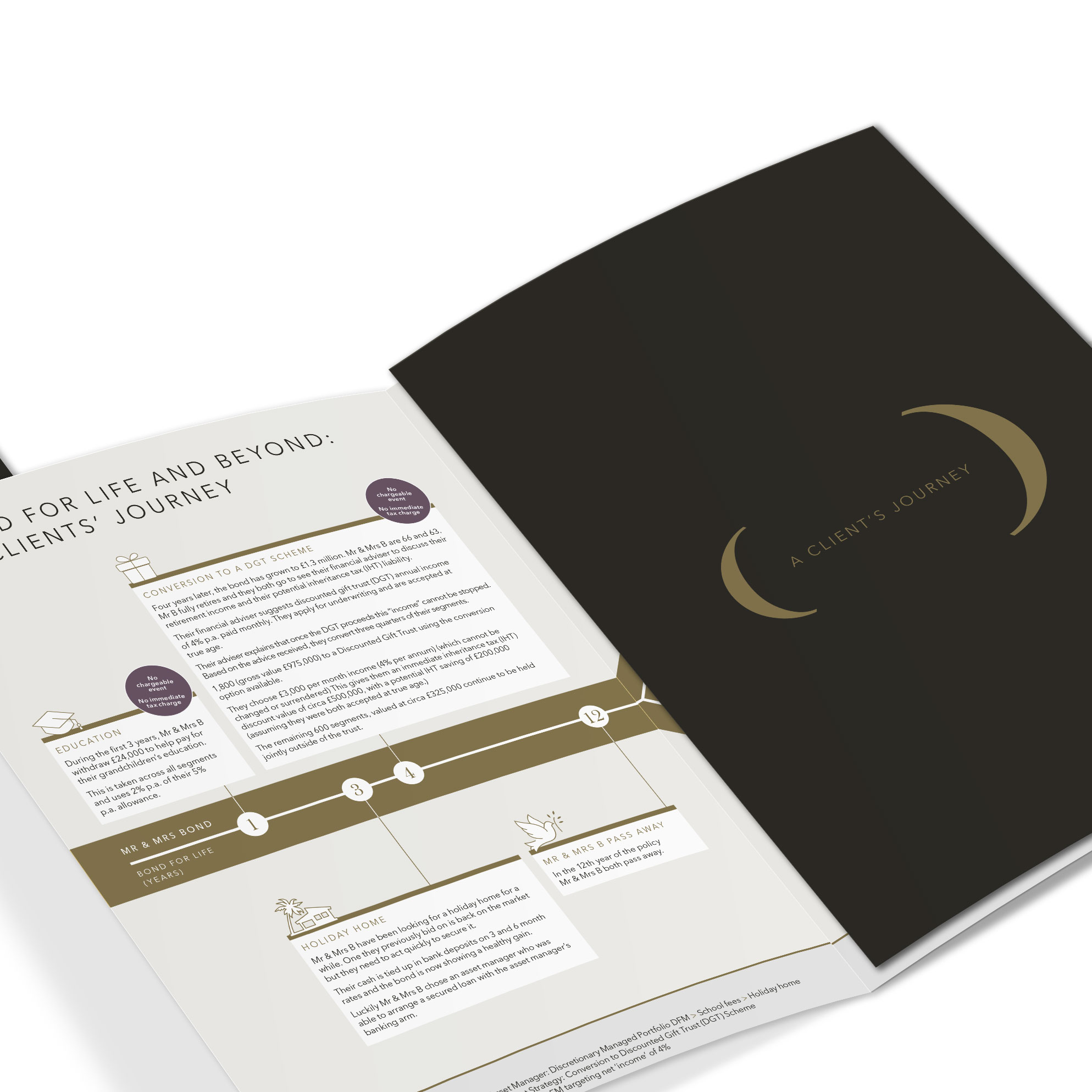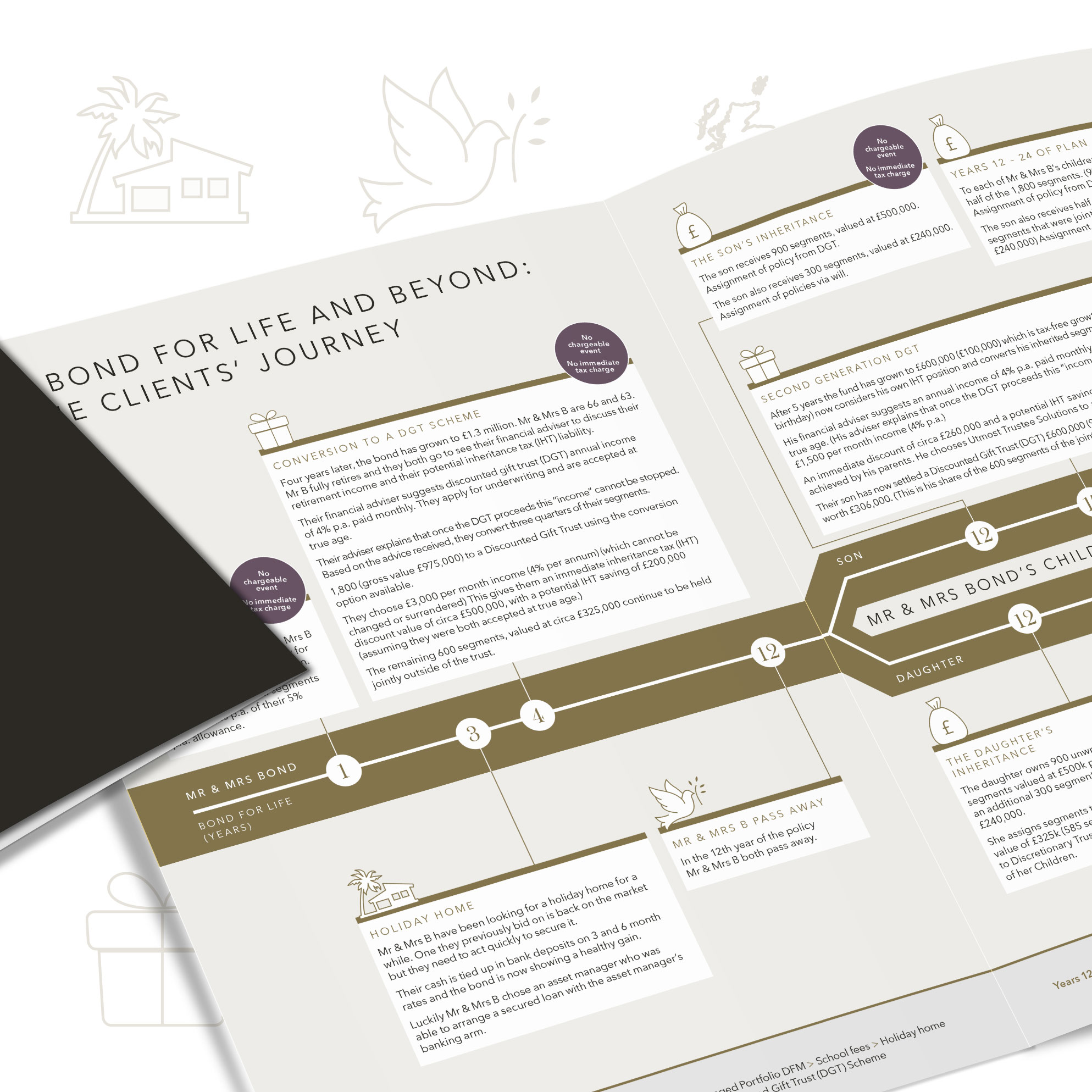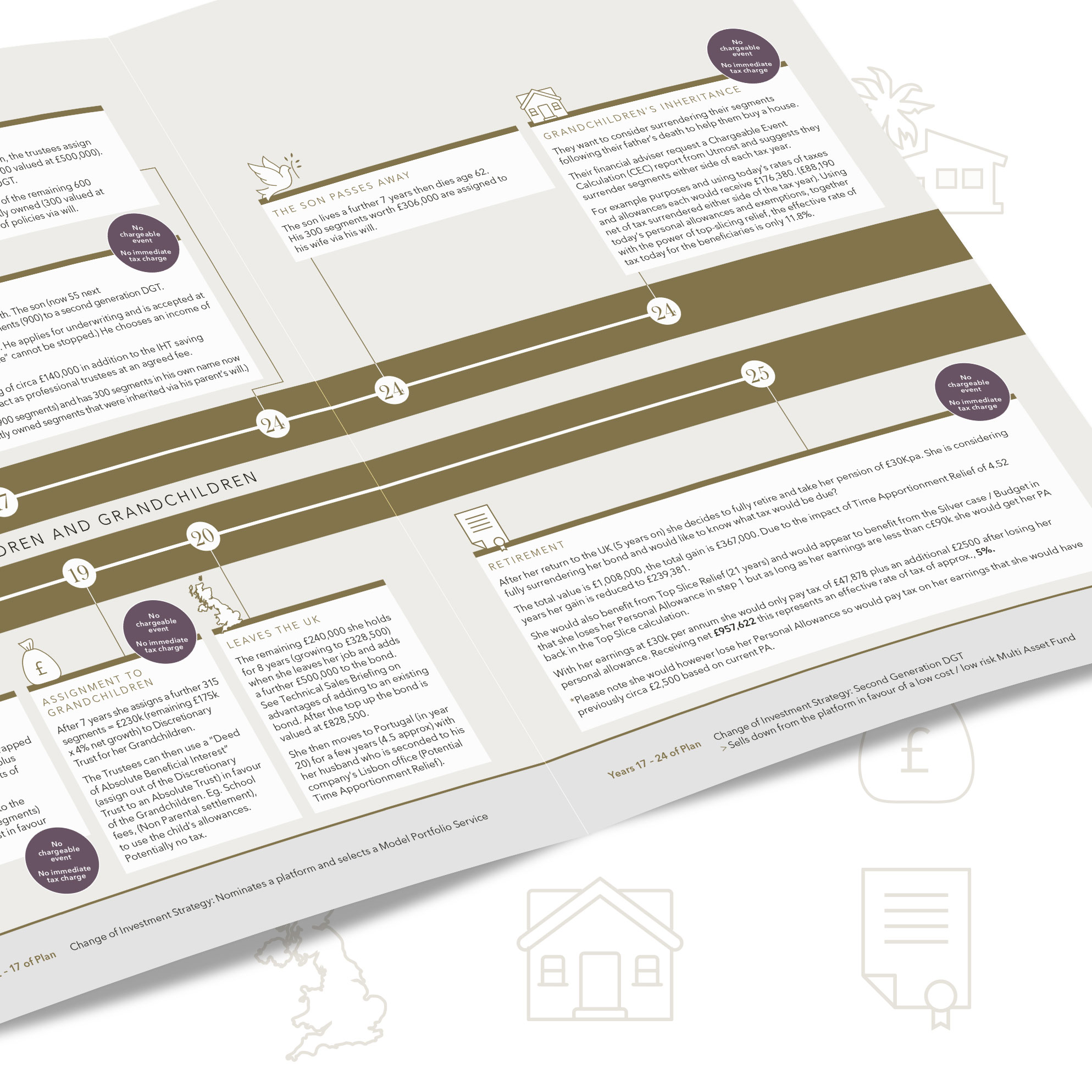 Previous
Next