Client: Utmost Wealth Solutions
Service: Brand Identity, Design, Print
Utmost Wealth Solutions, one of our major clients, approached us to design an advert to be included within Raconteur, a Wealth Management publication, distributed with this year's Sunday Times Rich List. We were tasked with a brief to produce something on brand, but different. An advert that would achieve a balance of being instantly recognisable as Utmost, yet push the limits of the brand guidelines.
TPSquared have worked closely with Utmost Wealth Solutions for many years now, before they became Utmost Wealth Solutions in fact. We had already been working with Generali for 15 years, when Generali Worldwide and PanEurope were purchased by Utmost. As a result, we were then responsible for rebranding the wide range of their marketing materials in line with their new guidelines and identity. Working closely with our client, from day one, meant that as well as confidently knowing the brand inside out, we also knew how far we could push the guidelines in order to successfully respond to the brief. This knowledge allowed us to create an eye catching advert that felt both new and different, yet retained the core of Utmost's identity.
Utmost Wealth Solutions are an industry-leading provider of exceptional wealth solutions, so it was most important that the advert reflected their strength, outstanding service and focused expertise. The advert needed to appeal to industry specialists and their clients, seeking secure solutions for their wealth.
The imagery used within the advert was key. The studio found a shot of London's financial district that showcased interesting architectural detail, and is also the location of their London office. Once given the Utmost signature colour treatment, the bold image instantly made the advert feel Utmost. The imagery contrasted well against the white panel, and gave the logo and headline space to shine, reinforcing the strength and power of Utmost.
Utmost were delighted with the Advert and so were we. With a digital readership of over 16 million per month, seeing an advert published in The Sunday Times national newspaper has been a tick off on our professional bucket list!
You can view the Raconteur Wealth Management publication in full here
utmostworldwide.com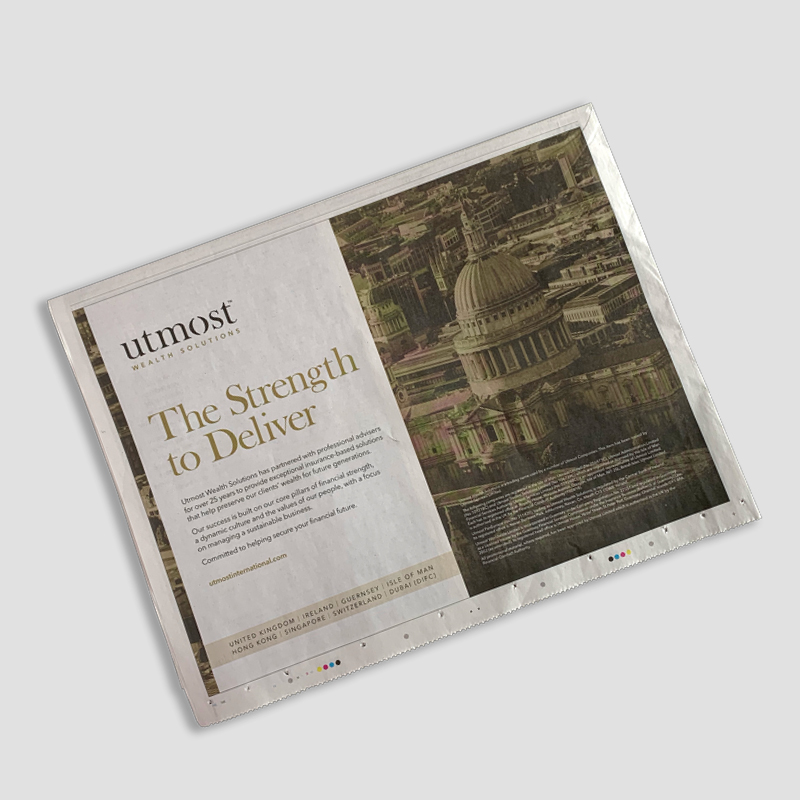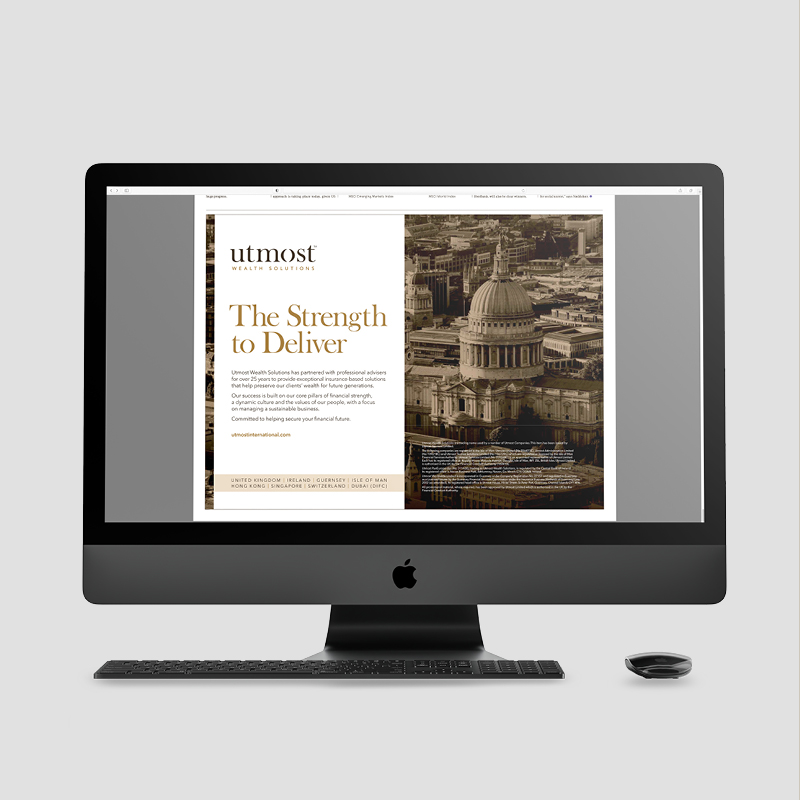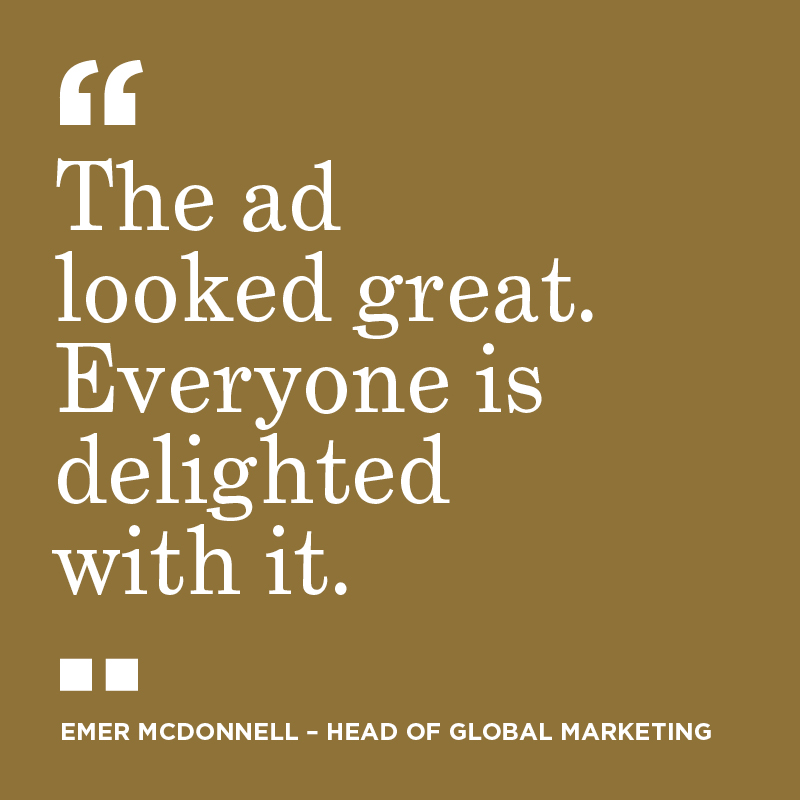 Previous
Next