Client: University of Wolverhampton
Service: Design, Print
TPSquared's ambition is to support local businesses and community projects, wherever possible, so being involved in recording the story of the transformation of the former brewery site was a really exciting project for the whole team.
TPSquared were commissioned by the University of Wolverhampton to design and produce a coffee table book all about the heritage of the Grade II listed, former brewery site, through to the completion of the new Springfield super campus.
Research, writing and design was done in-house, working closely with the University, the architects and our local printers, to produce this stunning book.
The pattern work, featured on the design of the front cover and inside pages of the coffee table book, is taken from the original brewery wrought iron gates. This inspired the contemporary panels on the exterior of the campus building.
We are thrilled with the book, which encapsulates the historical, cultural and future relevance of the University of Wolverhampton Springfield project.
To work on this project was a privilege from the start. The attention to detail and the quality of the building work was a huge inspiration for the design of the coffee table book.
"TPSquared have been a joy to work with. We couldn't imagine that the project could have been in safer hands and can't wait to work with them again on future projects."
Download a copy of the book here The Springfield Story
wlv.ac.uk/university-life/our-campus/springfield-campus/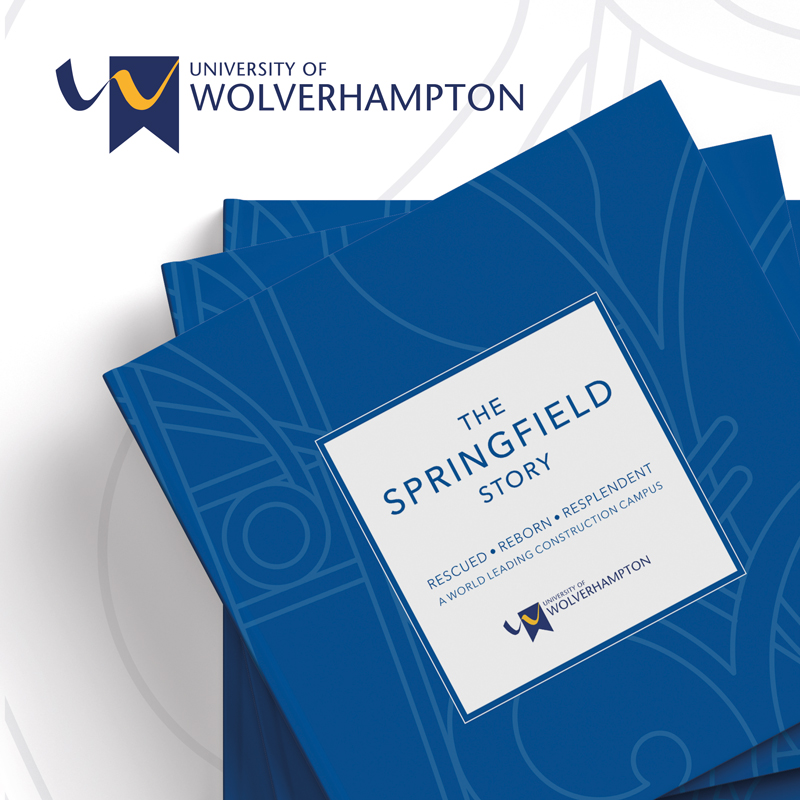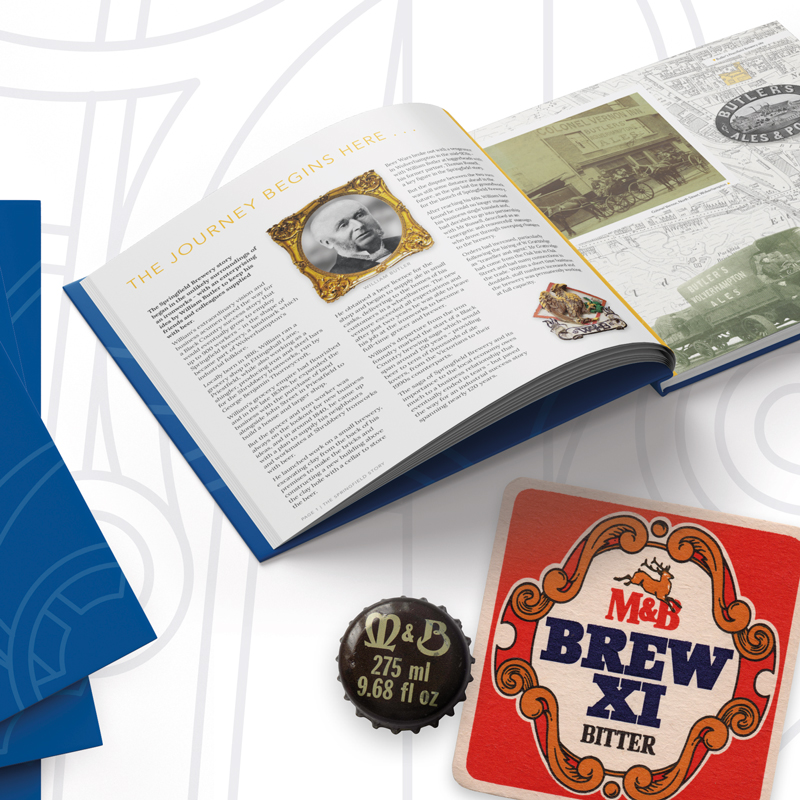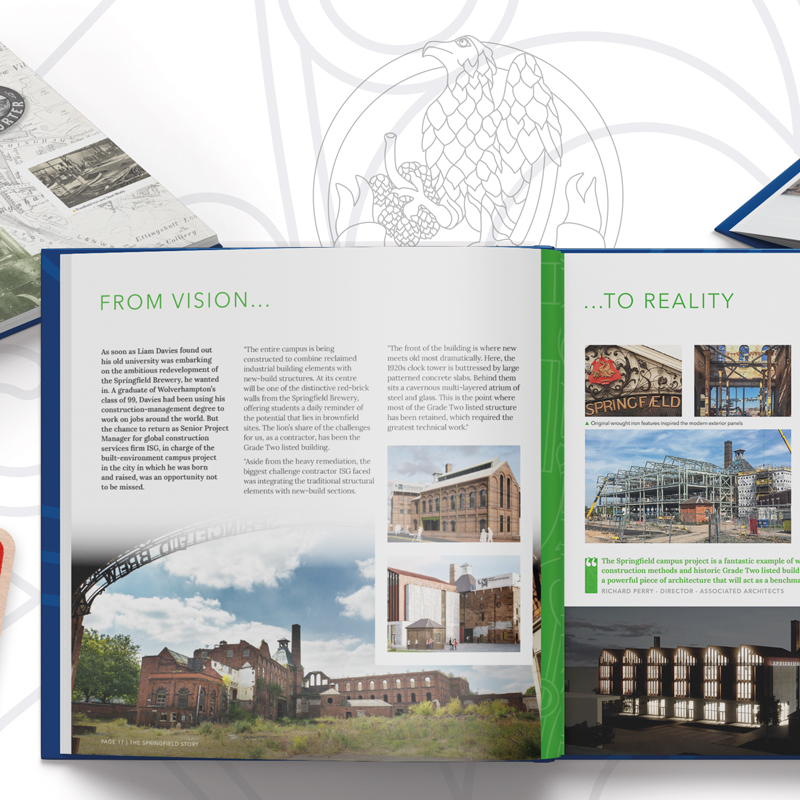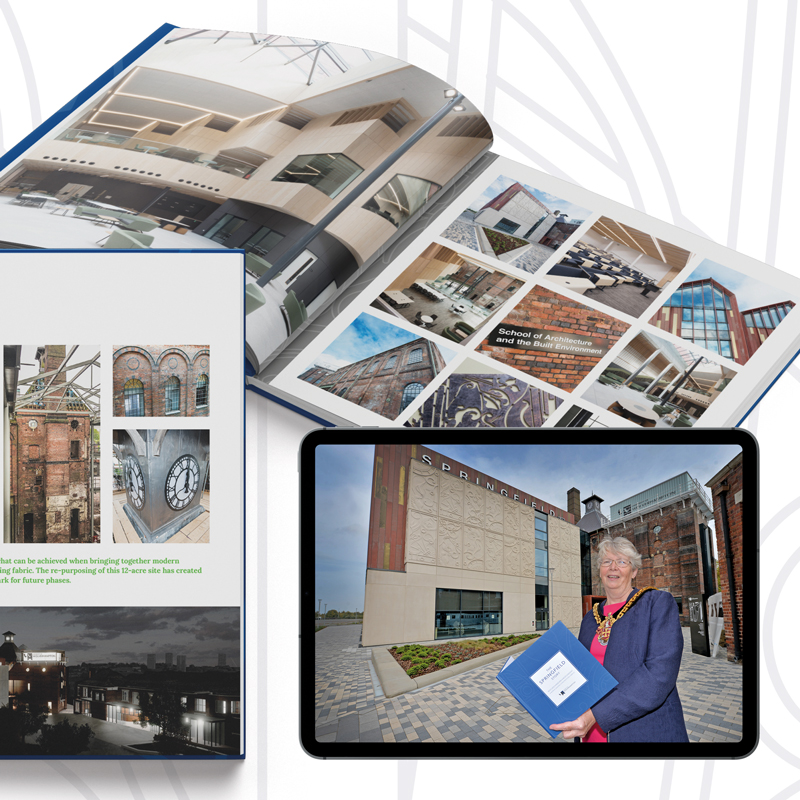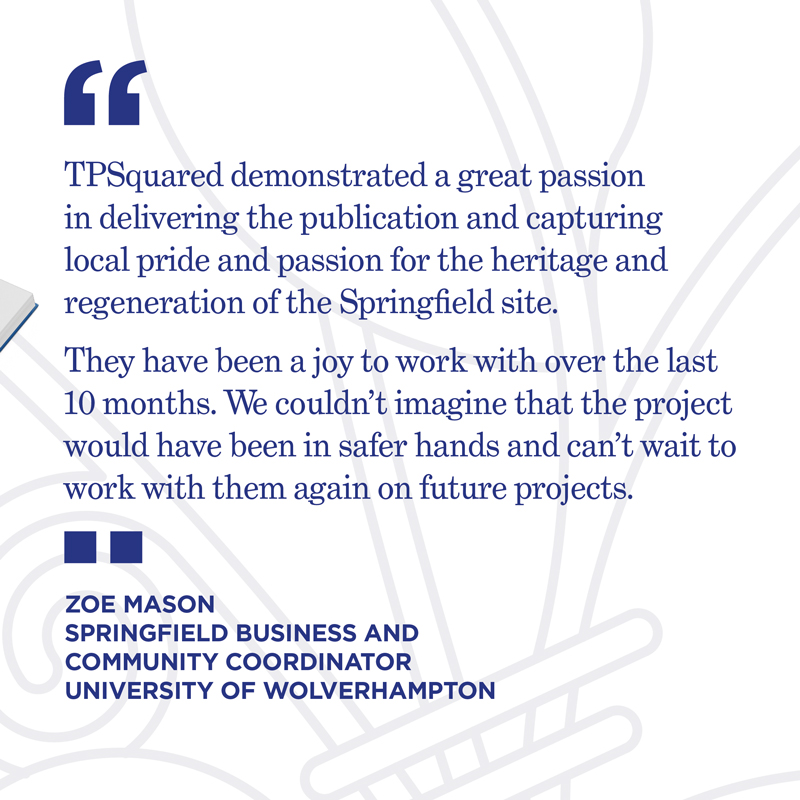 Previous
Next